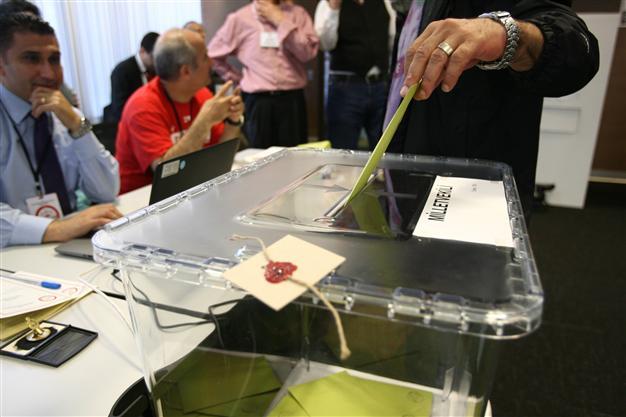 Ankara, August 4, 2015/ Independent Balkan News Agency
By Manolis Kostidis
The termination of talks to resolve the Kurdish issue, the start of operations against ISIS and the PKK, the resumption of the attacks of the PKK in southeastern Turkey seem to influence the political views of the Turks, with the ruling Justice and Development Party (AKP) and the Republican People's Party (CHP) strengthening, while there is an observed decline of the Nationalist Action Party (MIP) and the pro-Kurdish People's Republic Party (HDP).
Gezici survey company gives the AKP 41.9%, while in the elections of June 7 it had received 40.87%. The poll gives the CHP 26.1%, an increase from the 24.9% in June 7 elections.
The MHP sees its rates reduced to 15.3% from 16.2% and the HDP to 12.3 from 13.1% in the elections last June.
However, these rates would not change much in the balance of powers within the Parliament as the Kurds still exceeded the 10% entry to Parliament threshold, thus preventing the AKP from forming a self-reliant government.
The trustee prime minister Ahmet Davutoglu continues contacts with the CHP on the possibility of a cooperation, but political analysts believe that Turkey will go to elections in September or October. The main objective of President Recep Tayyip Erdogan is for the AKP to have at least 330 MPs in Parliament, so that he could lead the country to a referendum that will ask the Turkish people to grant him more executive powers.
Pollsters estimate that the increase in violence with the PKK might result in further decline of the HDP's rates in the future, thus jeopardizing its presence in Parliament.