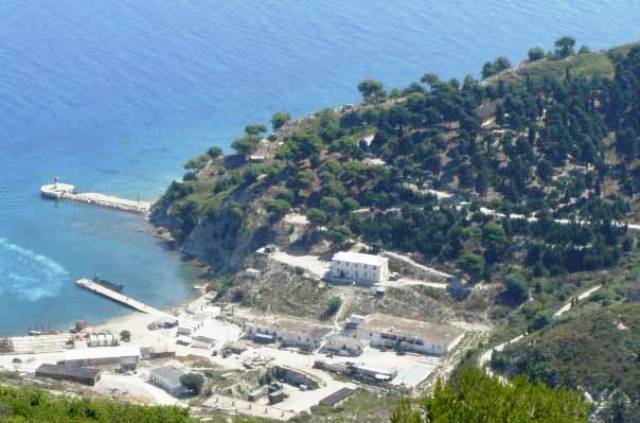 Tirana, 18 May 2015/Independent Balkan News Agency
If neighboring Greece has plenty of islands, over 4500, Albania has very few.
But even most of them have been "a forbidden apple" for Albanians and foreign tourists.
For half a century of communist dictatorship, islands were military basis and one or two were for the state leaders.
25 years after the overthrow of the communist regime, things have not changed a lot.
The islands, where the biggest one was that of Sazan, have not been accessible for Albanian and foreign tourists.
At last, something is moving. The island of Sazan, which up until yesterday served as an important military base, will open for the public.
Starting from the month of June, island of Sazan will be open for tourists.
Island of Sazan has a significant biodiversity and officials of Albanian tourism hope that it will become a good destination for birds and for scuba diving.
The abandoned buildings of the islands have been used as houses for over three thousand military troops and their families. The island also has a ruined school, which was attended by the children of military families.
Sazan can be reached by motorboat within half an hour from Vlora and a tourist ship will travel to and out of Sazan as of June.
At the moment, this island, although it's not an active military base, is still protected by the military. In reality, there are only two soldiers who take turns, a formal protection which serves more to the harbor for the sea patrols.
The island has 3600 bunkers. And that's not all. It also has several tunnels built by the communist leadership, out of fear for nuclear attacks.
The technology used at that time was the most advanced one and expenses were very high.
The use of these tunnels: Never! Bunkers either.
Without taking into account the fact that to build a bunker had the same cost of building a small apartment. Such big investments are regretful.
However, the opening for the public of this military island is the best way not only to attract tourists, but also to exploit the numerous beach areas and also to take a look into the past, which cannot be easily forgotten. /ibna/