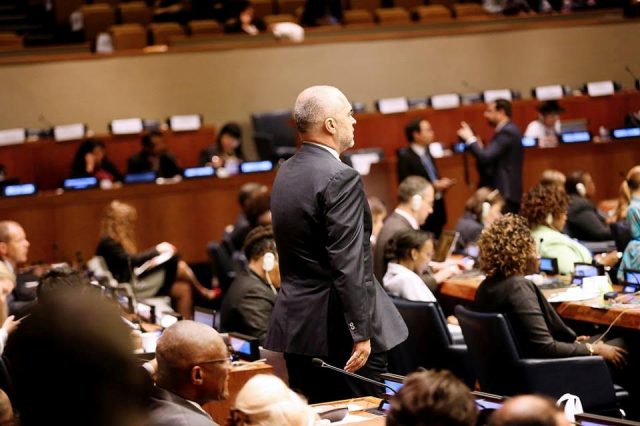 Tirana, 2 October 2015/Independent Balkan News Agency
The Albanian Prime Minister, Edi Rama participated in the recent debates on the military attacks in Syria and says that Russian military intervention is worrying, as it was not coordinated with the USA and other countries.
Speaking from the United States, where he's on a visit for several days, Mr. Rama said that if there is no coordinated action, then the consequences are serious.
Mr. Rama agrees with what Mr. Obama said that besides a military solution, there must also be joint efforts, including Russia and Iran.
Bur Russia is striking what it considers to be ISIS positions. How much does Mr. Rama believe on this hypothesis? "This is something that must be clarified, but I believe that these kinds of clashes in such circumstances, do not come as a surprise, for as long that there's no coordinated action", the Albanian PM says.
And, for as long as there is no coordinated action, the consequences will be very serious, Mr. Rama says, adding that: "The influx of refugees says a lot about the fact that a further radicalism can strike anywhere and anytime".
Therefore, Rama appeals that there must be prompt and efforts must be coordinated and he stresses that "Russia and Iran must play an important role in relation to this".
On the other hand, Mr. Rama says that besides military efforts and all battles on field, "we all have a parallel and important battle in which we must be victorious, to win the minds and hearts of young generations throughout the world". /ibna/