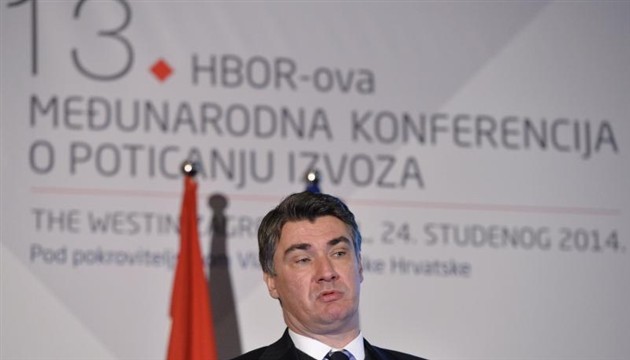 By Marija Avramovic – Zagreb
Croatian Bank for Reconstruction and Development (HBOR) should become the dominant export bank, which would monitor the export projects of the most successful part of the Croatian economy, Prime Minister Zoran Milanovic said today at 13th HBOR's international conference on export promotion.
Political and economic heads assembled in Zagreb on the conference which is held under the auspices of the Government of the Republic of Croatia.
Croatian exporters are, according to all indicators, an above-average part of the Croatian economy and are well surviving recession, participants of HBOR's conference indicated.
"HBOR is not and should not be a political bank in terms of promoting a political party, but must be political in another sense, which is contained in the promotion and monitoring of exports", Milanovic stressed.
Deputy Prime Minister and Minister of Regional Development and EU Funds Branko Grcic assessed that exporters this year had made a "little miracle" by increasing Croatian exports significantly.
In his opinion, this growth is the inevitable result of the Croatian accession to the EU, and Grcic also expressed his expectation in the boosting of foreign direct investments.
"We turn to EU funds because they offer remarkable opportunities", Grcic told the exporters.
He emphasised that in HBOR there were currently free 3.7 billion kuna of capital, and another six billion in commercial banks and urged the bankers to improve loan terms and be more flexible, regardless of instructions of banks' centrals.
According to data presented by the Chairman of the Board of HBOR Vladimir Kristijan, HBOR has so far supported export transactions worth 38 billion kuna and ensured these jobs with another 19 billion kuna.
Kristijan said that the new management shortened deadlines for loan approval, introduced mezzanine financing primarily for small and medium-sized enterprises, and has set up a special directorate for EU funds.
Chairman of the HBOR's Board announced two new products by HBOR which are export insurance for export claims for small and medium-sized enterprises.