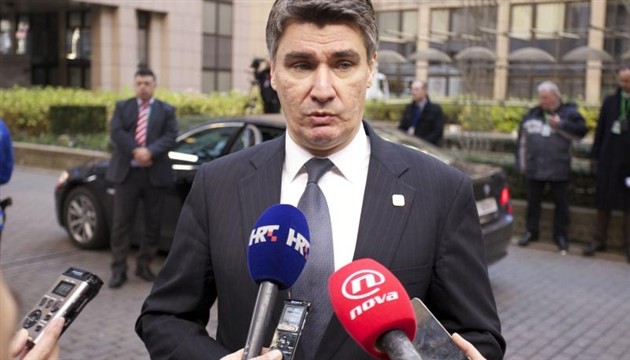 Zagreb, December 18, 2014/ Independent Balkan News Agency
By Marija Avramovic
Prime Minister Zoran Milanovic will be in Brussels on Thursday and Friday, where he will participate in the summit of the European Council.
Before the summit, Milanovic will participate in the preparatory meeting of Heads of State, Heads of Governments and Deputy Prime Ministers of the Governments, which will be hosted by the Party of European Socialists (PES).
At the two-day summit, the leaders will discuss the investment plan of the European Commission President Jean-Claude Juncker, which should become operational by the middle of next year.
"Juncker's investment plan is a positive step, but will not pull the EU out of the crisis", assessed last week in Opatija the Prime Ministers of Croatia, Austria and Slovenia.
Member States have shown that they take Juncker's plan very seriously with immediately sending to Brussels nearly 2,000 different projects worth 1.300 billion euros.
There are 77 Croatian projects which are for now called wish-list that could be realised through these investment projects, but it is not yet clear how.
Juncker has no money and he should present his legislative crossword starting January 2015 and  complete it by summer 2015.
As things stand now, Juncker might expect the green light, because it is about the establishment of a European rather than national funds for strategic investments, credible projects with very clear objectives and lastly, but not least, simpler legislation.
The summit will also decide on new measures against Russia, due to the annexation of the Crimea, and it is expected that they will be coordinated with those of the United States, which will expand sanctions on the defense industry.
It's expected that EU will extend the ban of investments in Crimea, which is targeting the Russian plans of exploitation of oil and gas in the Black Sea.
This is the first summit to be lead by the new president of the European Council, Donald Tusk.