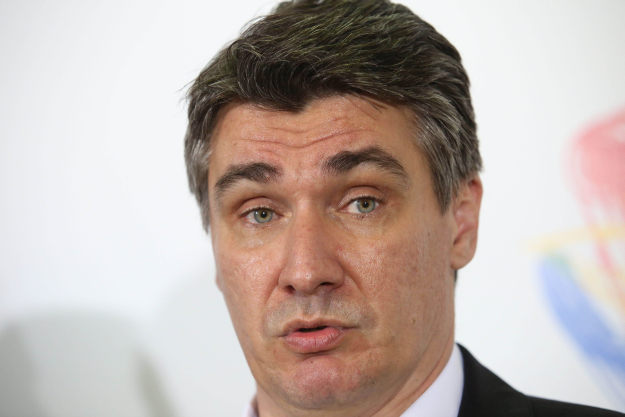 By Marija Avramovic – Zagreb
Croatia is not better and the reason for this is the crisis, recession, and inherited negative trends, admitted in an interview for Media Service the Prime Minister Zoran Milanovic.
Prime Minister commented on the announced budget rebalance and admitted that the deficit will be slightly higher than what was planned and what had been agreed with the European Union, adding that nevertheless he expects economic growth next year.
To the ministers who said they have no more margin for to cut backs, Milanovic said that they will have to do it.
"They will have to face reality, but I don't think it will be difficult for them", said the prime minister who, when asked how much money Croatia needs, answered:
"There are simply too much of these expenses coming, coming and coming, and I think we can't be accused of profligacy. There is simply a huge amount of people in Croatia who are under the impression that the state will take care of everything. We do not have such money as state, we have to admit it. This does not mean that we are poor and miserable, but rather that we spend money on the wrong things", said the Prime Minister for Media service.
In regard to the European Commission's recommendations Milanovic openly spoke about them, too.
"We will not meet all of them, none of the member states did. The rate of implementation of these recommendations is around 20%, just for the record. So, we agreed more or less with their recommendations; the larger the state less it abides by these recommendations, but it is good that there is this semester mechanism as a form of pressure on the governments", said Milanovic.
The Croatian Prime Minister also said that there will not be no new taxes until the end of his term, adding however that he believes that the croatian tax system has many illogicalities.
"I'm not for it, still I'm not for it to be a  'flat rate' meaning that everyone pays the same tax rate", said Milanovic adding that it is important to find an intermediate solution, that those who have are taxed good, not to allow living of the rents, to discourage that but without killing the entrepreneurial spirit.
He also referred to the negotiations with MOL, as well as the option to buy out the shares of INA.
"On the one hand reducing the public debt, on the other hand borrowing to redeem a public company, I have to admit it is not the statesmen's responsibility. We require MOL to be a better partner, to invest more and more joint decision making. And they, I guess, were clear on this when they entered INA 10 years ago that we would not just be extras. I avoided public conflicts with them, I'll keep avoiding them. We have our negotiating team so let them do their job", said the Prime Minister.