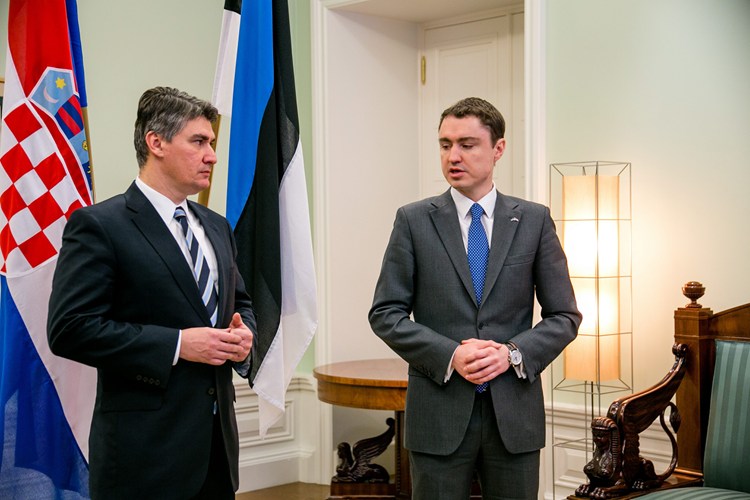 Zagreb, January 26, 2015/ Independent Balkan News Agency
By Marija Avramovic
"Croatia will apply for inclusion into the Schengen regime as early as July 1th this year", announced today Prime Minister Zoran Milanovic, during his official visit to Estonia.
During the visit, Prime Minister Milanovic visited the showroom "e-Estonia Showroom" and attended a presentation of Estonian IT solutions.
He met with the executive director of the European Union Agency for extensive information systems Krum Garkov, followed by a meeting with the Prime Minister of the Republic of Estonia Taavi Rõivas.
Together with Prime Minister Rõivas Milanovic visited the Estonian agency responsible for the implementation of the "Schengen".
Milanovic said that they would address the request as soon as the rules to which Croatia agreed during the accession treaty permit it, which is two years after EU membership.
"We expect a lot of this regime. We are a tourist country, we rely on this particular profitable sector of the economy. Freedom of movement and security of our guests, most of whom are Europeans, for us are of greatest importance", Milanovic said.
Prime Minister Milanovic also congratulated Estonia because it was the ships from the Estonian shipyard that won in the tender of the European Union Programme for Croatia IPA, 2008.
This was a program "Blue Border Surveillance-Phase II" for the purchase of patrol boats to increase the operational capacity of the Croatian border police.
Deputy Prime Minister and Interior Minister Ranko Ostojic announced late last year that Croatia acquired almost all the necessary equipment for the purpose of keeping the borders of the European Union and by 1 July next year they should be ready to join the Schengen zone.
After the accession to the EU, accession to the Schengen zone is one of the strategic foreign policy priorities of the Croatian Government.
Even when all technical requirements are met, in the end, the member states of the Schengen decide when Croatia will join the Schengen zone.