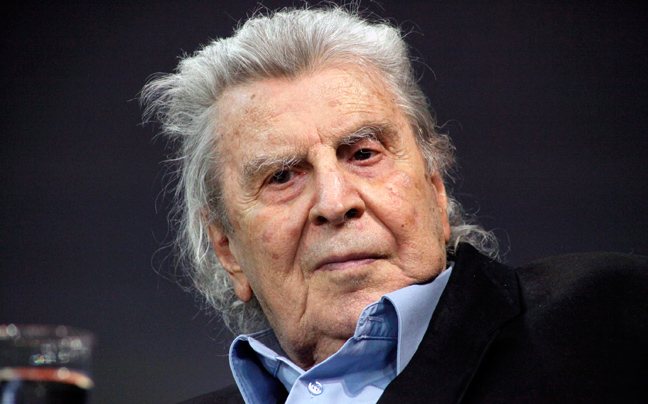 Athens, January 7, 2015/ Independent Balkan News Agency
By Spiros Sideris
His support for SYRIZA expressed the leading Greek composer, Mikis Theodorakis, provided they "commit to rid the country of the onerous terms of the Memorandum".
In a statement, Theodorakis, stresses that he remains "anti-memorandum".
"I remain anti-memorandum. Which means that I do not accept any connection with elections that are designed to highlight the best manager of the terms of the Memorandum.
Therefore, when people ask me about my position in the coming elections, particularly regarding SYRIZA, I declare that I accept to support them with a single term:
To make a commitment, here and now, that if they form a government, the first thing they would do would be to bring to the House a Law for the permanent and complete riddance of the country from all the onerous terms of the Memorandum.
And this is because I find it unthinkable to accept that a party of the Left can govern in conditions of surrender of our National Independence and National Autonomy to foreigners", said Theodorakis.