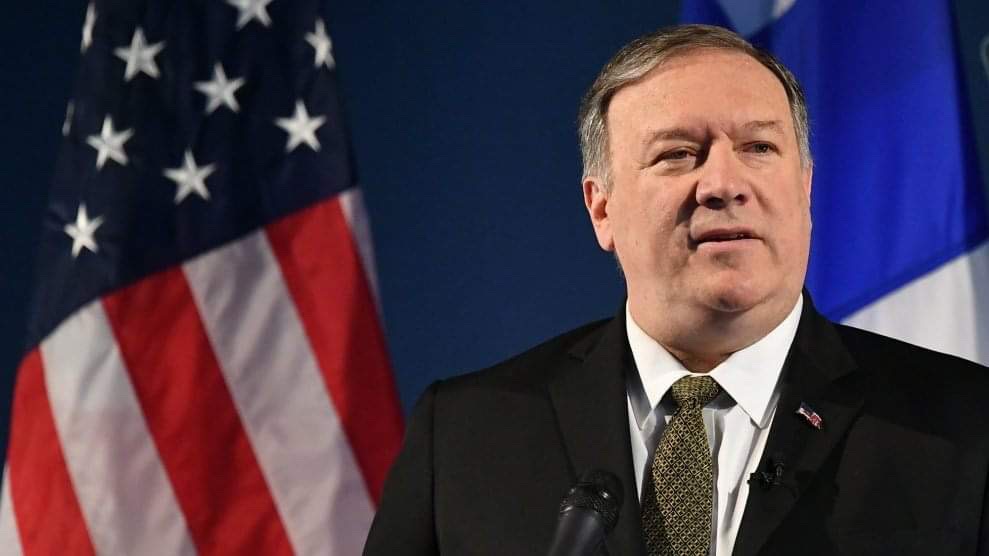 US Secretary of State Mike Pompeo will travel next week – on a European tour, during which he will also visit Slovenia.
As he announced at the press conference, "he will travel to the Czech Republic, Slovenia, Austria and Poland on Monday." He expressed confidence that it would be "a very important and productive path". Unofficially, he is expected to be in Slovenia on Thursday.
During Pompeo's visit, talks are expected on the decision of the United States to withdraw about 6,400 of its troops from Germany and transfer some of them to new NATO members. Poland has already announced that it is expected to accept at least 1,000 of them. According to the statements of the Ministries of Foreign Affairs and Defense, such talks are not being held in Slovenia, although Slovenian Prime Minister Janez Jansa recently wrote on Twitter that American troops would be welcome in Slovenia.
Pompeo described all four countries as "great friends of America." "I expect this to be a very important and productive journey," he said. He did not reveal more about the announced route at last night's press conference.
This will be one of the highest representatives of the American administration who will visit Slovenia in the last decade. Unofficially, the visit is already well prepared, but has not yet been officially confirmed in any of the host countries. Now Pompeo has confirmed the visit.
As the Czech portal Lidovki announced last week, the focus of this Pompeo tour will be on the security of the new generation telecommunication networks. It is said that it is primarily aimed at China and its technology giant Huawei. Even today, after announcing a trip to Europe, Pompeo continued at a press conference mainly on disputes with China, including the digital field.
Slovenia plans to conclude a joint statement with the United States on the security of the 5G network. Two weeks ago, the government sent the text of the statement and explanation to the National Assembly, which is just getting acquainted with this document.
TV Slovenia received this statement, in which the country clearly expresses its desire to strengthen cooperation in the field of 5G and sets conditions for the establishment of a secure network, namely: that suppliers of network hardware and software are not subject to control by foreign governments without independent judicial review, transparency regarding ownership , respect for intellectual property rights and commitment to ethical business.
The statement of the Chinese telecommunications company Huawei is not explicitly stated, but indirectly it most likely represents an attempt to limit the Chinese competitor, which has the most advanced technology of the fifth generation in recent years. Following the announcement of the intention to conclude a joint statement by Slovenia and the United States, the latter offered the Slovenian government to sign a non-wiretapping agreement.
The United States has already signed similar statements with Estonia, Latvia, the Czech Republic, Poland and Romania. The texts of the statements are also very similar, emphasizing the importance of the security of telecommunications networks./ibna