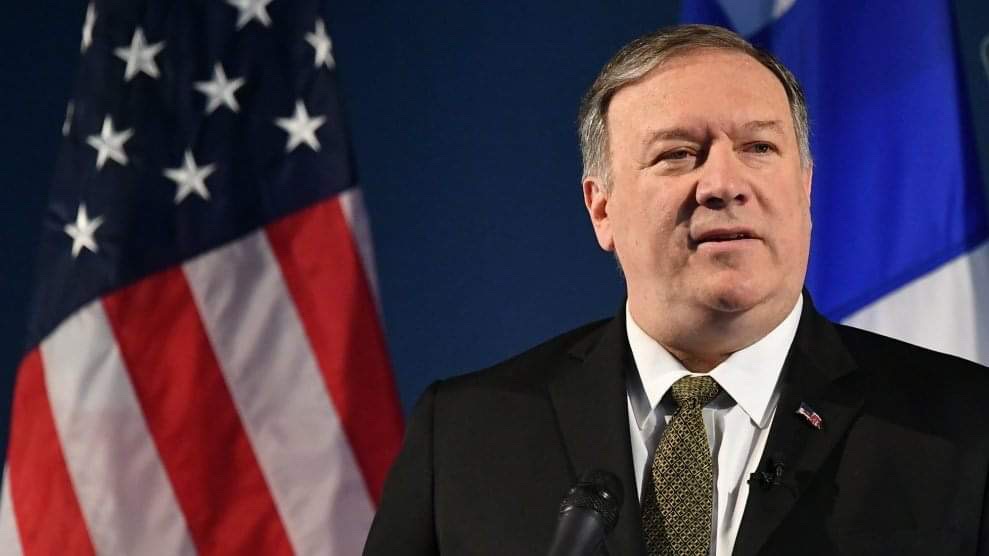 U.S. Secretary of State Mike Pompeo will stop by Dubrovnik on Friday as part of his European tour, where he will be received by Croatian Prime Minister Andrej Plenković, Foreign and European Affairs Minister Gordan Grlić Radman, and a few more senior officials.
The abolishment of visas for the Croatians travelling to the USA, Croatia's plan to purchase fighter jets, the LNG terminal off Krk, as well as Croatia's plans to introduce a 5G network are likely to be some of the topics Pompeo will unfold with his hosts in Dubrovnik. He is the highest U.S. official to visit Croatia since the start of the Donald Trump administration in 2016.
"The leaders will discuss opportunities for closer cooperation between the United States and Croatia in key areas of mutual concern, including defence cooperation, the growing U.S.-Croatia investment relationship, and Croatia's strong efforts to advance Western Balkan integration", reads the statement on the website of the US State Department.
It was added that, after three decades of unsuccessful attempts to get the visa requirements for Croatian travellers to the USA abolished, Mike Pompeo is expected to announce in Dubrovnik that Croatia has met the last criterion in order to be added to the Visa Waiver Program (VWP), and that is that refusal rate of rejected visa applications has dipped below 3%.
Currently, all but four EU member states have made the VWP list. Apart from Croatia, those are Bulgaria, Cyprus, and Romania.
The VWP refers to a program initiated by the U.S. federal government that allows citizens of specific countries to travel to the United States for tourism, business, or while in transit for up to 90 days without having to obtain a visa.
On Wednesday evening, Croatian Foreign Minister Grlić Radman told HRT that he expected a "positive decision" by the USA in the months ahead regarding the waiving of visas for Croatian nationals.
U.S. Ambassador to Zagreb Robert Kohorst stated recently that he was optimistic about the VWP for Croatia. However, he did not want to specify when the visa requirements could be abolished for the Croatians.
Speaking about Croatia's intention to purchase 12 multipurpose fighter jets, the US Ambassador said that the aircraft offered by his country was an excellent plane and that there was hope that the procurement process would proceed in his country's favour.
The Croatian Defence Ministry received in early September bids from Sweden, the USA, France, and Israel. Sweden has offered new Gripen C/D jets, the USA new F-16 block 70 jets, France used Rafale jets, and Israel used F-16 block 30 aircraft.
Mike Pompeo and Defence Minister Mario Banožić are due to consider this topic.
During the European tour which kicked off on 27 September, Pompeo first visited Greece and then Italy, from where he is due to arrive in Dubrovnik.
International media have reported that, while in Rome, he delivered a "warning to Italy over China's economic influence and 5G".
Pompeo "described Chinese mobile telecoms technology as a threat to Italy's national security and the privacy of its citizens", Reuters reported.
Croatia plans to develop 5G networks and the first stage refers to the introduction of this technology in a few cities: Osijek, Bjelovar, Karlovac, and Rijeka.
Croatia and China have stepped up their bilateral cooperation over the last few years, with Chinese builders implementing the current biggest infrastructure project in Croatia – the construction of the Pelješac Bridge.
Croatia is one of the members of the China+16 platform for the cooperation between Beijing and central and east European countries.
Therefore, the media estimate that it will be no surprise if Mike Pompeo delivers similar warnings to Croatia as he did to Italy. /ibna