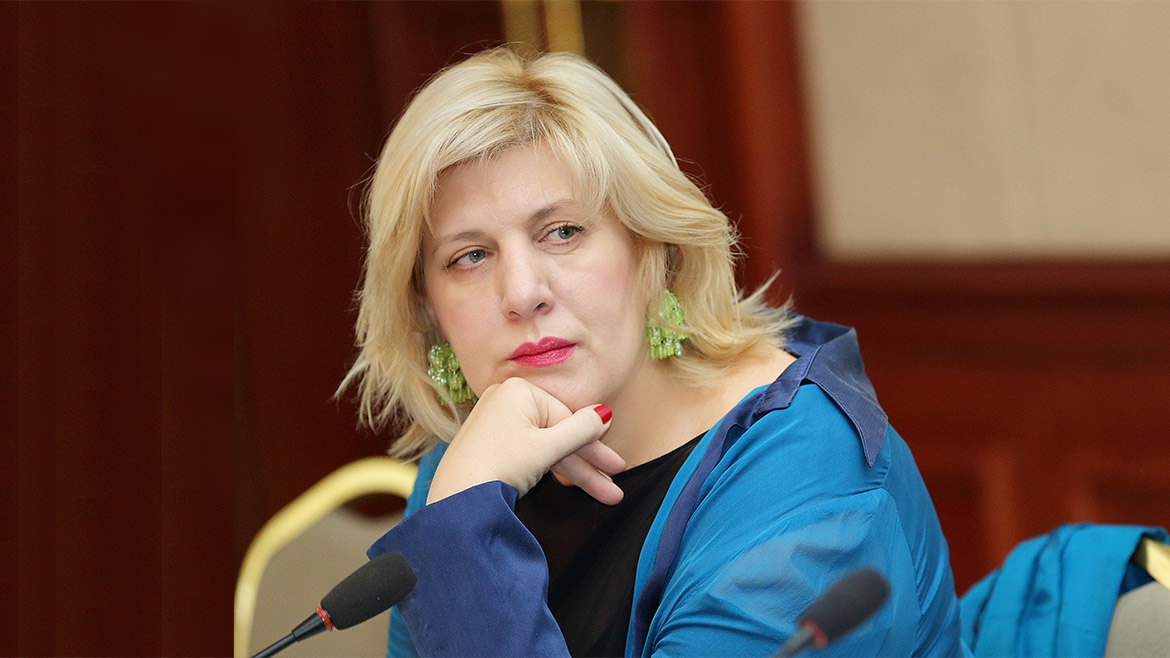 Amid political disputes over responsibilities for migrants in BiH, the Council of Europe's Commissioner for Human Rights, Dunja Mijatović, sent a relevant letter to the BiH Council of Ministers. She expressed her conviction that state authorities would reach an agreement on the issue of migrants on state territory and emphasised that it must be resolved in accordance with human rights.
In her letter, Mijatović stressed that, according to UNHCR, 1 138 refugees and migrants entered Bosnia and Herzegovina, at least 21 of whom were unaccompanied minors, and 253 requests for international protection were lodged with BiH authorities from January to March 31, 2018. "Reportedly, most of these persons are currently located in Sarajevo, but there are at least 300 persons in Bihać and Velika Kladuša. To date, only the asylum center in Delijaš, Trnovo, with an official capacity of 154 places, has been used to accommodate persons who have expressed their intention to seek asylum. According to the information available to me, the refugee reception center in Salakovac has not been put into use", Mijatović noted.
The Bloc's Commissioner expressed her concerns because many refugees and migrants including families with children are sleeping in the streets and do not have regular access to food.
"It seems that this is happening due to lack of a systemic response by the BiH authorities to the humanitarian needs of these persons", Mijatović underlined, adding that medical attention was provided only to the persons residing in the Trnovo asylum centre.
She also noticed that civil society organisations, humanitarian and international organizations as well as ordinary citizens are providing help to the migrants, but stressed that the authorities must take responsibility and fulfil their obligations in an efficient and -as already mentioned above- systemic manner.
Mijatović pointed out that ever since the BiH Security Ministry adopted plans for an extraordinary situation related to migrations in 2015, the situation has changed and the number of readmitted migrants from Croatia to BiH has increased, which is why many of them remain in BiH.
Seeing that the BiH authorities expressed their intent to increase border control in order to prevent the arrival of migrants to the country, she stressed that it is paramount that all the persons requesting international protection in BiH be provided with the possibility to enjoy it.
Commenting for local media the request by the Republika Srpska government to close the borders for migrants, as some countries in Europe have done, Mijatović said that it is unacceptable.
"It looks like nobody remembers how we lived earlier and how Europe looked like many years ago. It is necessary to show much more sensitivity and responsibility to people who are fleeing the war and a situation that is not normal for the human being. It seems like we forgot what it means to be a refugee and how they feel. BiH, better than all other countries in Europe, having in mind what happened in the 1990s, knows what it means to be a refugee and how important it is to help people fleeing war and trouble", she pointed out…. / IBNA