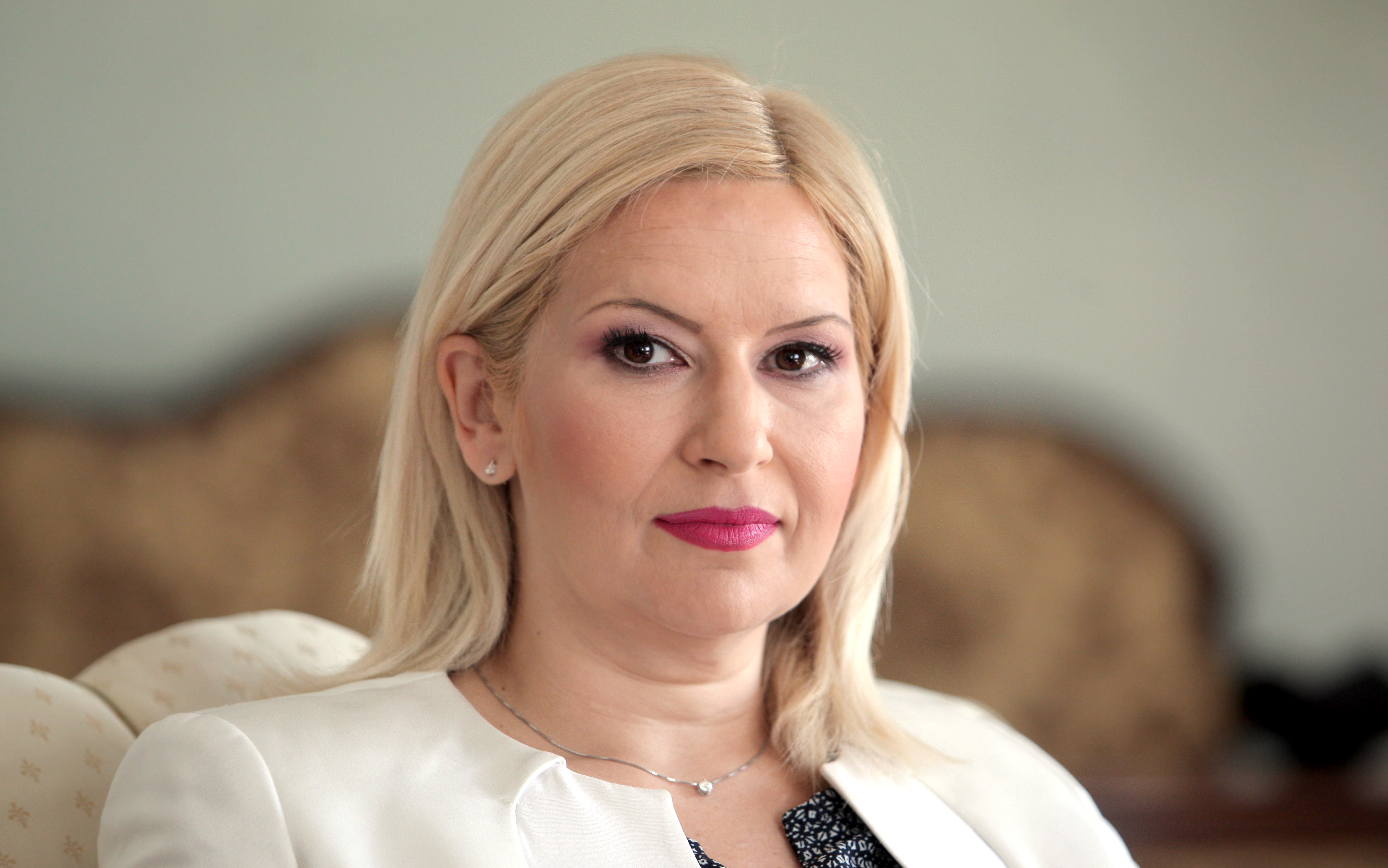 Belgrade, January 16, 2015/ Independent Balkan News Agency
By Milos Mitrovic
Serbian Government vice-president Zorana Mihajlovic denies that she has ambition to run for head of state in next elections. However, such an possibility has been unofficially confirmed by sources close to Prime Minister Aleksandar Vucic. At the same time, incumbent Serbian president's media advisor Stanislava Pak has accused Mihajlovic of participating in "tabloids campaign against the president".
Mihajlovic told Belgrade "Danas" daily that "somebody intentionally imputes" her presidential bid. "Honestly, it bothers me and I feel sorry. I have never considered it (to run for president) and I am not interested".
Nevertheless, Ms Mihajlovic gave different statements on current president Tomislav Nikolic. In the interview for "Nedeljnik" weekly published on Thursday, Pak said that she "would like to see a more agile president" alluding to Nikolic and provoking reaction from Ms Pak. In the statement for "Danas" Mihajlovic was more moderate. "Who am I to be satisfied or dissatisfied with president's performance? Citizens are those who decide about it", she said.
On the other hand, sources from PM's office have told "Danas" that premier Aleksandar Vucic "will not deal with irrelevancies until April", denying claims of Serbian tabloids which suggest that Mihajlovic "fell into disgrace" of Vucic.
At the same time "Danas" stated that Vucic's Serbian Progressive Party (SNS) leadership did not exclude the possibility of Mihajlovic running for president. Mihajlovic is SNS vice-president. Both cabinets of Vucic and Nikolic claim that elections will not be called this year. Nikolic, former SNS leader, has been elected in 2012.
Ms Pak sharply criticised Ms Mihajlovic stressing that "somebody should tell minister Mihajlovic that the campaign against the president she took part in is grounded on the most perfidious lies and senseless fictions".
Pak also said that Mihajlovic "lacks fundamental upbringing"; Mihajlovic "for the umpteenth time dared to negatively assess Serbia's president performance", Pak added recalling a national proverb which translates into something like this: "when you give the power to a bad person who did not deserve it, you will be killed first as the (political) father".
"What was the real motive for Ms Mihajlovic to join an orchestrated campaign against the president? Has the conductor given the sign?", Pak stressed in her statement. But she did not specify the identity of the "conductor".