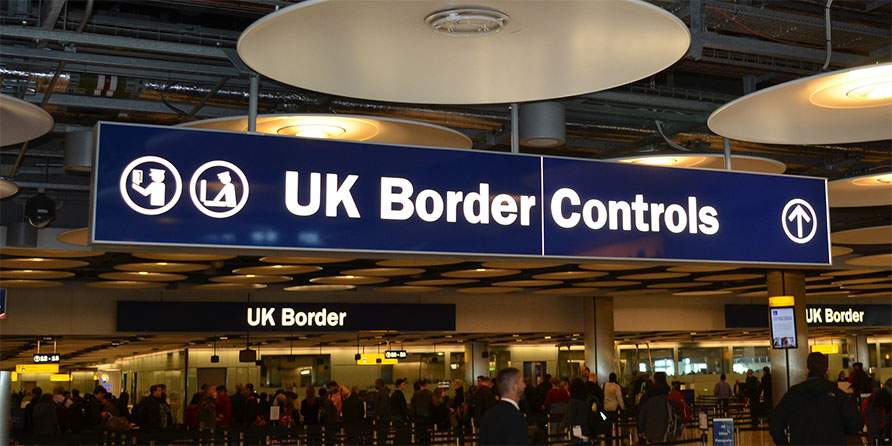 London, February 29, 2016/ Independent Balkan News Agency
By Thanasis Gavos
The publication of the latest migration data by the British Office for National Statistics (ONS) have come at a time when the public discussion over EU immigrants in the UK is heating up again ahead of the 'Brexit' referendum on 23 June.
Over the year to September 2015, 617,000 people moved to the UK and 294,000 emigrated to another country. The net international migration of 323,000 was up by 31,000 from the previous 12-month period.
As far as the EU citizens' arrivals to the country are concerned, there was an estimated net migration of 172,000. In absolute numbers the immigration of EU citizens was 257,000, just 11,000 more than the previous year.
Whilst this was not statistically significant, there was a statistically significant increase in immigration of citizens from Romania and Bulgaria, to 55,000 in the year to September 2015 (up by 15,000 on a yearly basis). EU2 citizens, as Romanian and Bulgarians are described for migration statistics purposes by the ONS, now account for 21% of total EU immigration, compared with 16% in the year to September 2014.
Of all Romanian and Bulgarian citizens who came to the UK over 12-month period to September 2015, 45,000 (87%) came for work-related reasons, a statistically significant increase of 18,000 from the previous year. Around two-thirds (28,000) arrived with a definite job to go to, a statistically significant increase of 17,000 from the previous year.
Bulgaria and Romania joined the EU on 1 January 2007. Migrants coming to the UK from these countries were initially subject to transitional employment restrictions, which placed limits on the kind of employment they could undertake. These restrictions ended on 1 January 2014.
The data also cover the rolling 12 month totals for National Insurance Number (NINo) registrations to adult overseas nationals, an indication of one's intention to stay and work (or receive benefits as some eurosceptics have already argued) in the UK. For the year to December 2015, 209,000 EU2 nationals registered for such a number, an increase of 22,000 (12%) on the previous year. Romanian citizens were allocated 170,000 and Bulgarian citizens 39,000.
It should be noted that these figures also include short-term migrants and that the figures are based on recorded registration date, and so are not a direct measure of when a person migrated to the UK. Over a third of Romanian and Bulgarian nationals registering for a NINo in the year from January 2014 had reported that they were already in the UK before transitional controls were lifted on 1 January 2014.