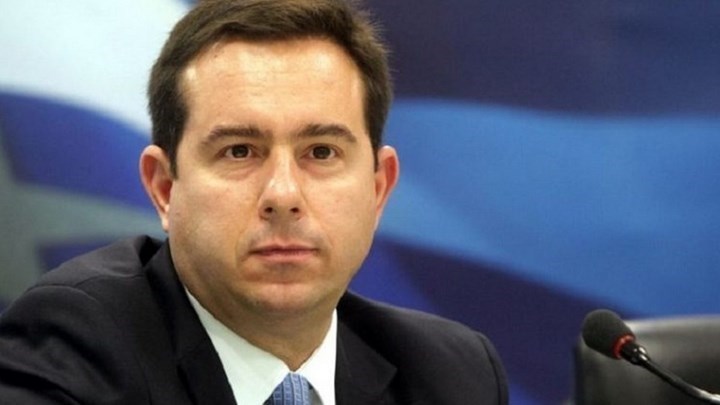 Greece's newly appointed minister for Migration & Asylum Policy, Notis Mitarakis, outlined a list of government priorities in this sensitive policy area, including efforts to curb flows of migrants and refugees arriving in Greece from neighboring Turkey and other countries in the region.
Visiting the eastern Aegean island of Samos on Sunday, Mitarakis said Greece must better protect its maritime borders and seek to return individuals who aren't eligible for asylum in Greece to Turkey and their countries of origin.
The Greek government plans to establish a set of centers for migrants and refugees in mainland Greece, in order to take some of the burden off the so called "front-line" islands receiving large flows. The minister acknowledged the project will be difficult, but asked for cooperation and unity in search of the best solutions in the swiftest possible manner.
Prime Minister Kyriacos Mitsotakis decided last week to re-establish a ministry for migration policy, after abolishing it when his New Democracy party rose to power in July 2019.
Main opposition SYRIZA fiercely criticized the PM's handling of the migrant and refugee crisis, focusing especially on the decision to abolish the ministry setup by the previous administration led by Alexis Tsipras.
In a recent interview, Mitsotakis admitted abolishing the ministry was a mistake, while stressing his government's intention to address the refugee and migrant issue, which has led residents on islands such as Chios, Lesvos and Samos to protest the State's management in this policy area.
Mitarakis, who also visited Lesvos on Sunday, is on a mission to listen to the people on the islands and try to quell escalating reactions and criticism levelled at the government. Residents are even planning general strikes to protest what they see as failed policy in dealing with refugee and migrant flows./ibna