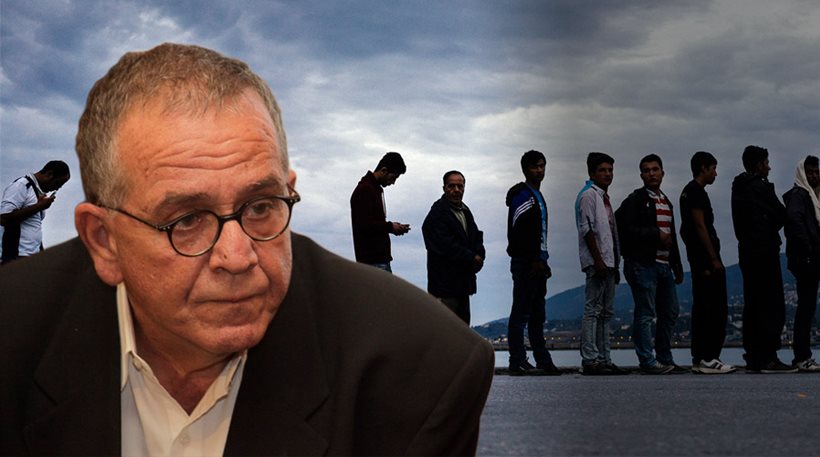 Athens, March 3, 2016/ Independent Balkan News Agency
By Zacharias Petrou
Addressing an emergency meeting of Greek mayors on Wednesday, Migration Policy Minister Yannis Mouzalas made a shocking admission that trapped refugees and immigrants in Greece may remain in the country for the next 2 or 3 years.
Mouzalas said Greece was de facto no longer a transit country following recent developments and that "until the situation clears up we must take them off the streets and provide accommodation". He added that the Idomeni border crossing in northern Greece will remain closed. "The refugee crisis is like an earthquake, a fire and a flood all rolled into one" the minister added in dramatic style.
An estimated 10.000 refugees and migrants have gathered at a makeshift camp of Idomeni, in Greece's northern border with FYROM while it is estimated that there are currently more than 25,000 migrants in Greece overall.
The Greek government is searching for sites that could be used to house refugees and migrants immenently with the assistance of local government authorities.
"In the next phase, we will have to work out where to put those who will remain longer in the country and to which closed facilities we will transfer those who will be repatriated," Mouzalas stressed.
Aid
EU Humanitarian Aid Commissioner Christos Stylianides confirmed that 300 million euros out of a total 700 million would be set aside this year and be used "where it is most needed," along the Balkan trail that refugees use to travel to the EU. The overall total would cover three years.
The proposal has to be approved by the European parliament and the member states. EU leaders will meet on March 7 for a summit focusing on the migration issue with the participation of Turkey. Prior to the Summit, Greek premier Alexis Tsipras has called a meeting of Greek political party leaders chaired by the president of the Hellenic Republic to seek a common stance on the issue.
The Greek government said it had asked the Commission for 480 million euros worth of assistance, including ambulances, blankets and personnel to help with 100,000 asylum seekers.
Tsipras
"Greece and the Greek people show Europe's humanitarian face amid a crisis of humanitarian dimensions," Prime Minister Alexis Tsipras said in an interview with Italian newspaper Corriere della Sera.
"And it managed to do so in a Union that closes its borders, and xenophobia and the intolerant rhetoric of far-right are on the rise," he added.
Tsipras underlined that "Greece is the point where Europe will ratify its founding principles and values, such as humanism and solidarity, or it will betray them. I am sure that there can be no united Europe without absolute respect to the common struggles and values, but also to the shared responsibilities and shared commitments. We must face the difficulties together. We will either succeed together or fail together.