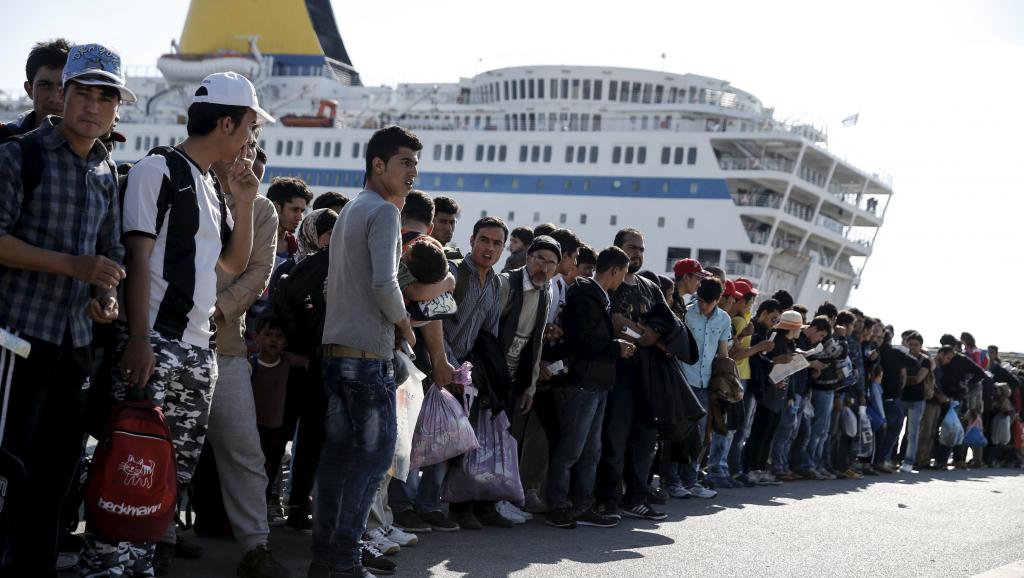 The ministry of Migration and the competent official Yiannis Mouzalas made the decision and organised the coordinated move of "more than 250 refugees and migrants of various nationalities that belong to vulnerable groups -families with children, women who are alone, elderly and people with disabilities", reports ANA-MPA, who were transferred from the island of Lesbos to Piraeus, Athens, on a ferry, on Wednesday (November 29) night.
The aim was "to evacuate as many vulnerable refugees and migrants as possible from the island ahead of winter."
According to Mouzalas there will be a continuation of the effort in the days to come.
The plan is that refugees will be taken by busses rented by UNHCR to accommodation centers supported by the agency in the mainland.
The government have plans to transfer about 3,000 people from the northern Aegean island to the mainland by December 10, "while similar actions will also be taken for other islands", such as Chios where migrants are leaving under terrible conditions ahead of the winter season and are already nearly -if not over- 3,000. As for Lesbos, 8,500 refugees and migrants are currently stuck on the islands…/IBNA
Photo (Library): Alkis Konstantinidis/Reuters