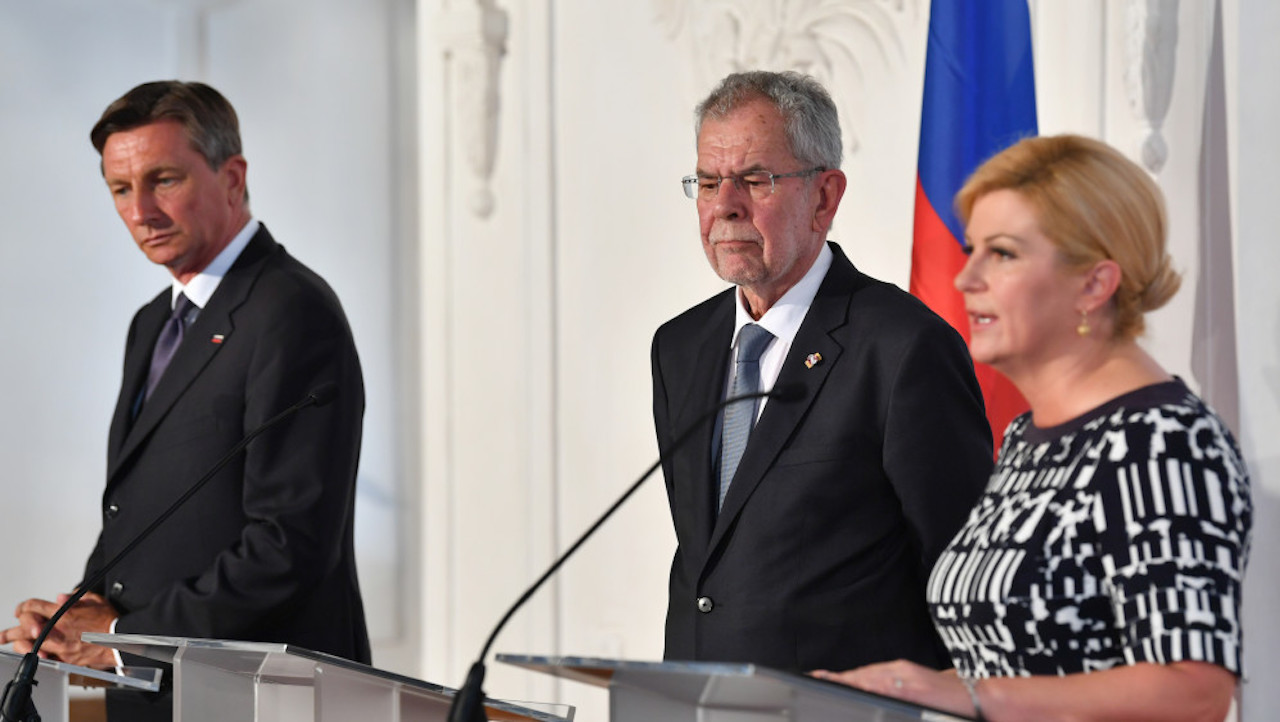 The Croatian President Kolinda Grabar-Kitarović her Slovene counterpart Borut Pahor and the Austrian President Alexander van der Bellen met in Slovenia on Thursday, on their annually planned trilateral get together.
Their 2018 meeting was held in the light of Austria's assuming the presidency of the Council of the European Union on July 1st, HRT notes whereas the main focus was the protection of Europe's external borders.
Croatia's head said that her country has been successfully efficient in controlling its borders, with Pahor adding that all three states should "remain advocates of a common EU policy".
"The Croatian President agreed with her Slovene counterpart that currently there is no need for any reinforcement of the Schengen border, nor those within the EU. She pointed out that Croatia was successfully controlling its international borders."
Pahor, at the same time, supports the recent conclusions of the European Council regarding tighter measures at the EU's external borders. "He warned however, that should Austria decide to unilaterally increase security measures at its borders, something it has already threatened to do, Slovenia and then Croatia will have to do the same."
In his opinion, unilateral measures would harm both the bloc's common migration policy and the "confidence" among member states…. / IBNA
Main Photo: The three presidents during a joint presser