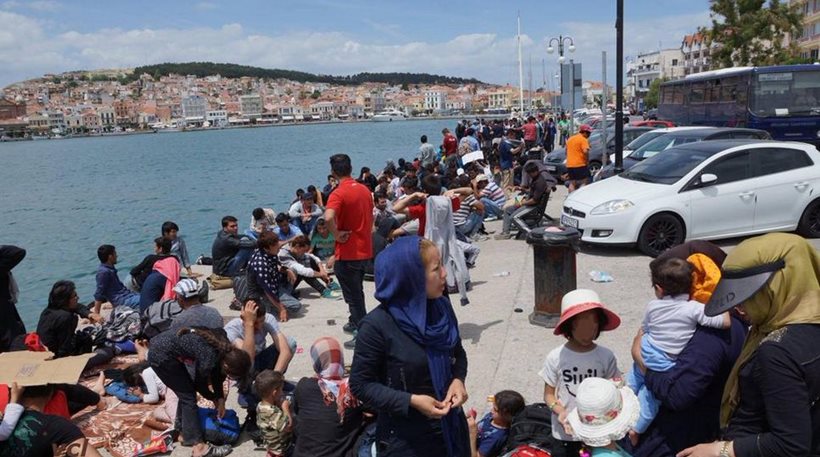 Athens, August 20, 2015/ Independent Balkan News Agency
By Spiros Sideris
Explosive dimensions takes the migration issue with the mayors of the Aegean islands – especially the Dodecanese – who are unable to address the problem of hosting refugees and irregular migrants.
From Kastelorizo ​​to Agathonisi, almost all the islands of the Dodecanese are overwhelmed by large numbers of migrants and refugees (mostly Syrians), who arrive from the opposite Turkish coast daily.
In fact, according to information of IBNA, what is more concerning is that there are thousands more Syrians in Turkey who seek to come to Greece. It is indicative that all life jackets have disappeared from the market of Izmir, city residents told IBNA.
The situation, however, is problematic in all the islands, since every day hundreds of refugees and migrants reach their shores, even in the most inaccessible shores of the islands.
It is estimated that during the last few weeks, about 10,000 persons arrived to the islands of the Dodecanese, according to the Prefect of South Aegean Giorgos Hadjimarkos.
In his statements, Hadjimarkos expressed his concerns, noting, inter alia:
"The migration problem is a responsibility solely of the central administration, the central government. And we currently have a government that does not exercise its competence and moves the burden of responsibility to local authorities, to criticise the Local Government. I wish what we had done for the migration issue had been done from other organisations in our country. Over 2,000 migrants have arrived on Leros. As to what is going on, how they have and if they have been recorded, and if anyone counts them anymore, just leave it. We will be very unpleasant here. The country has become something of a playground. Children are children, no one counts them".
Since yesterday, Hadjimarkos has been located in Kalymnos, seeking solutions with the municipality for hosting refugees and migrants, while for the same reason he is to travel to Kos.
Debate on the migration requested by Theodorakis
In light of the rapidly deteriorating situation in the Aegean and the constant failure of the government to address the issue, the head of The River invites the Speaker to appoint in consultation with the prime minister, a debate within the current legislative session, as he states, for the briefing of the House and the Greek people, as defined in Article 143 of the Rules of the House.