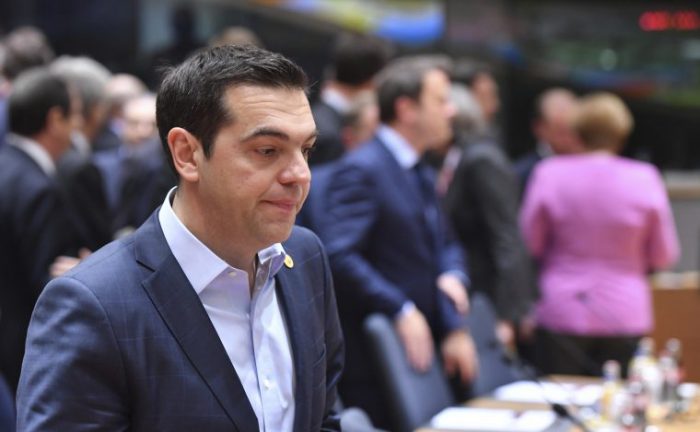 More support and money to Italy and the countries of North Africa to manage migratory flows in the Central European Routes announced by the President of the European Council at the end of the first day of the Brussels European Summit. Through the European Fund for Africa, the Commission will ensure that the necessary money is channeled into tackling illegal immigration, but also in organising infrastructure in Libya and other countries.
"We are expecting results in the coming weeks," Donald Tusk said, which added that "We have a real chance of closing the Central Mediterranean route. Additionally, leaders decided to come back to the issue of Dublin reform in December, with a view to reaching a consensus in the first half of 2018".
"At this very moment, the money allocated to Africa reaches EUR 3.1 billion from the European Fund for Africa. This money is not enough, so we decided to further strengthen these countries", said the European Commission' President Jean-Claude Juncker. It is noted that the EU has also allocated € 2.9 billion from the European Development Fund and other instruments, while EU Member States and other donors, Switzerland and Norway, have allocated € 234 million, of which 175 have already been allocated, EUR 4 million.
At the very brief press conference, as a working dinner was about to start, the second and last question was about Catalonia. "We are watching the situation closely, for many reasons we are in constant contact with the Spanish Prime Minister, but there is no room for the European Union to intervene in the process. What is to happen should happen within Spain, "President Tusk.
Leaders' discussion on Turkey started, but was interrupted in order to continue at dinner. Earlier, on entering the summit, the German Chancellor referred to the issue by saying that the country has done a great deal of work on complying with the EU agreement on refugees but called on EU leaders to decide to "freeze" the European funds earmarked for the accession of Turkey to the Union, due to an "authoritarian policy" on the part of Ankara. "Ankara's legislation is moving in the wrong direction," Angela Merkel said, appealing to the summit, citing the massive cleansing of the Erdogan regime following the failed coup attempt.
Alexis Tsipras presented a full proposal on migration
In his speech at the Summit, the Greek Prime Minister presented a comprehensive plan to address the phenomenon of migration.
He stressed 5 points that need to be worked on: a European resettlement mechanism to EU from third countries, and asylum procedures in third countries, European return mechanism to countries of origin and transit, maintaining and strengthening a refugee facility in Turkey, implementation of the EU-Turkey agreement for returning migrants and a long-term plan -concerning the creation and upgrading of infrastructure to improve living standard – in Iraq, Afghanistan, Pakistan and Bangladesh. Greek PM said that the debate should also concern those regions and not just African countries.
Finally, he underlined the effort made by Greece and referred to the Greek asylum service, which is the first in EU, in terms of number of asylum applications, in proportion to the population of the country…/IBNA
(Library) Photo: AP/Geert Vanden Wijngaert