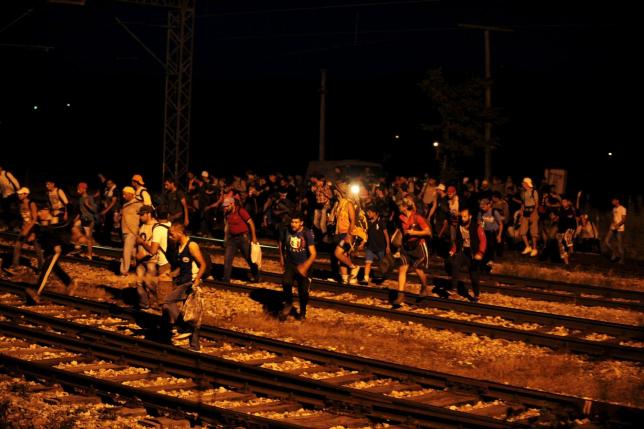 Belgrade, August 11, 2015/ Independent Balkan News Agency
By Milos Mitrovic
Migrants and refugees from Middle East and Africa who stay in Serbia during their trip to their final European destinations spend between 25 and 50 EUR per person on daily basis; this makes an average sum of some 6 million EUR per day, head of Serbian Assistance Center for Asylum Seekers Rados Djurovic said today.
However, Djurovic told Radio-Television of Serbia that, in most of cases, money goes out of system – in gray economy; "everybody who tries to earn money at the expense of asylum seekers remain unpunished", he explained.
Amid recent claims that government spends EUR 150 million per day on migrants and that European Union plans constructing "reception center" in the south of Serbia, Djurovic stressed it would be important not to raise tensions and spread rumors.
"We did not heard anything about constructing such center. Any serious country would not tackle this issue in such a manner. This information has shocked us".
But European Union as well as Serbian government have rebuffed claims on immigrants center earlier today. Last week Momir Stojanovic, head of the Security Committee of the Serbian National Assembly, said that EU plans to construct a center for 400,000 migrants in the south of Serbia.
Stojanovic warned of the "security risks" and "radical Islam" threat.
However, European Commission (EC) representative Heinz Miko denied plans about such a center. "The European Union is not planning to build large migrant centers either in Serbia nor elsewhere else", Miko said today.
On the other hand, Rados Djurovic said that Serbia would soon need EU donations in order to help migrants. But he concluded that what is most needed is solidarity. In his words, Serbian citizens show their empathy towards the migrants.