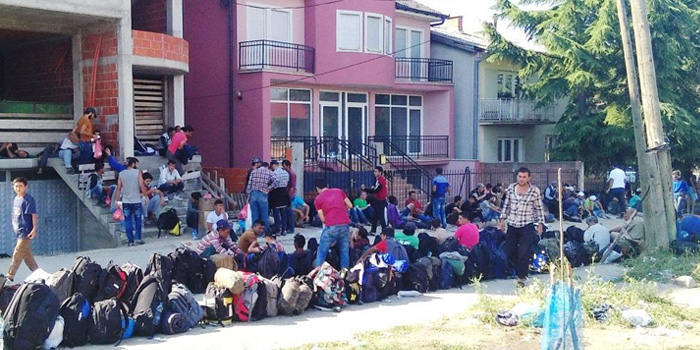 Belgrade, September 29, 2015/Independent Balkan News Agency
By Milos Mitrovic
The Middle East refugees in Serbia would have "all possible help" during the upcoming cold weather, Minister Aleksandar Vulin said today. Vulin, who is in charge for migrants issues, added that Belgrade expects bigger foreign donations for the refugees.
The existing capacities would be enhanced and Serbia would strive to provide "these capacities at the migrant routes which will be followed", Vulin explained.
He denied remarks that Serbia directs refugees towards any specific destination, possibly reacting to reiterated claims by Croatian Prime Minister Zoran Milanovic who insists that Belgrade sends all refugees to his country, after Hungary has sealed its border with Serbia.
Migrants mostly refuse transportation and accommodation in Belgrade because they tend to continue their movement to their final destination – Germany and Scandinavia, Vulin said. They believe they should make their stay in Serbia as short as possible, but the country is ready to provide them assistance, he added.
"So far nobody has been kept here without food, water, medicines or accommodation on demand… and we will take care to provide more lodgings", Vulin stressed.
At the same time, the Serbian Minister said that migrants' needs would not be financed by the state budget, but through donations. "Migrants crisis has not been foreseen by our budget".
Most of the refugees enter Serbia via FYROM. According to latest data, averagely 1,000 per day pass through the centre in the town of Presevo, near the border. But many do not stay there, going straight to Belgrade and further westwards.
Croatia complains that the Serbian government encourages them to do so.
Photo: IOCC.org – Syrian refugees gather outside of the police station in Presevo, Serbia, where they are waiting to be registered for assistance.