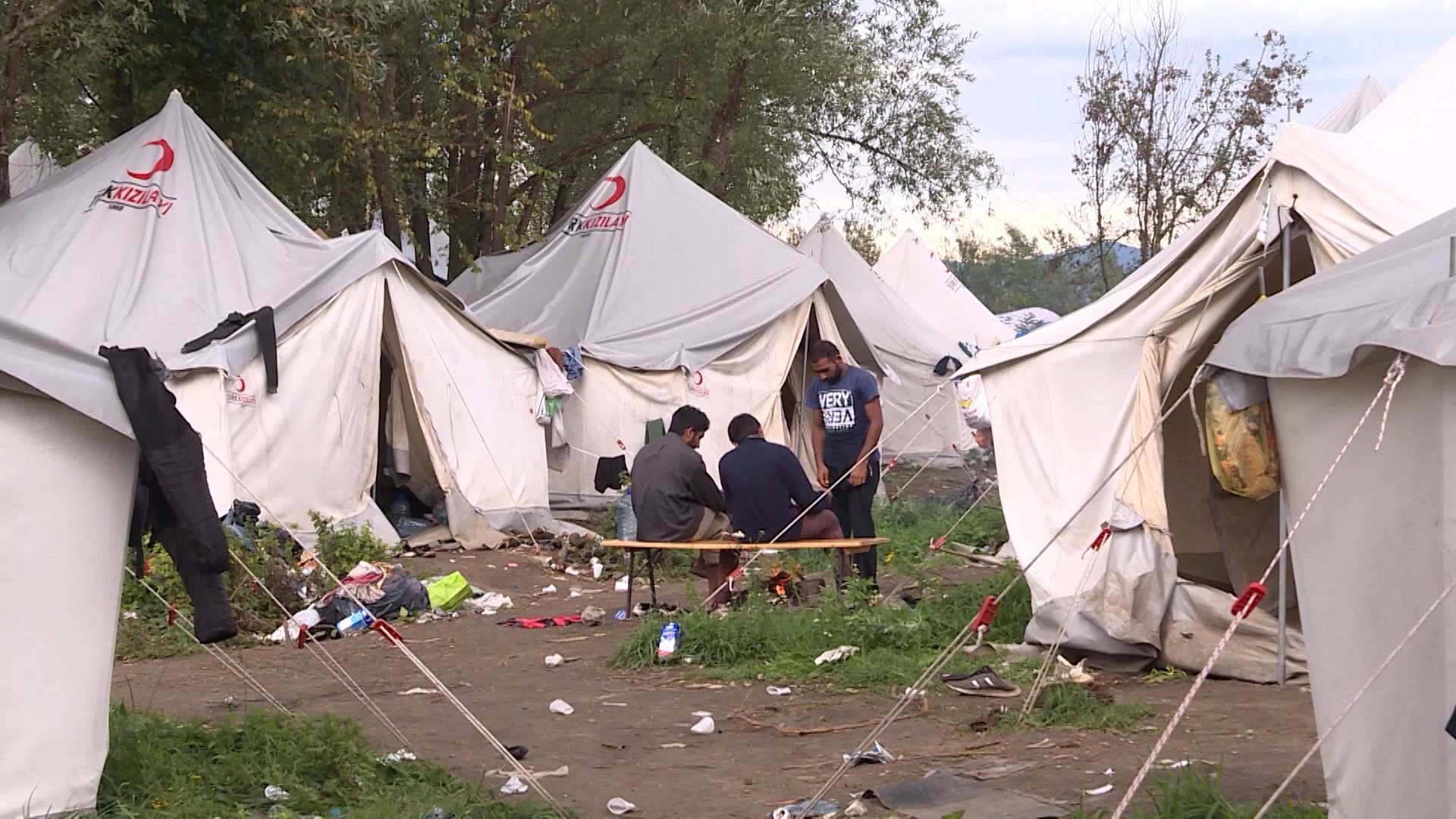 Between 1 000 and 1500 migrants and refugees were transported in the camp Vučijak near the city of Bihać, in the western part of the Bosnia and Herzegovina, close to the border with Croatia.
Persons who did not have legal accommodation, or who resided in public areas and abandoned buildings in the centre of Bihać have been dislocated as well. This police operation is part of the measures of the Una-Sana Canton Task Force on the coordination of the migration crisis.
"During the operation, about 1 500 people who did not have adequate accommodation were relocated to Vučjak, so about 2 300 migrants are now residing in that temporary reception centre. The actions will continue, as these are the conclusions and proposed measures of the Task Force and we will assist the cantonal inspections when checking illegal accommodation", said Ale Šiljdedić, spokesman of the Una-Sana Canton Ministry of Interior.
The Red Cross of the City of Bihać has warned that they cannot guarantee that all the needs of so many people can be serviced in the temporary centre in Vučjak.
"For the first time, we cannot guarantee adequate treatment because since April we have been taking care of all the needs of the people at Vučjak. This morning we found a large number of people in the camp, and all the tents are full. We have to start with a new way of distributing the food supplies but we fear that we will not be able to maintain the Vučjak camp in an appropriate manner. I am afraid that there is a period of uncertainty ahead of us," said Selam Midžić from the Red Cross of the City of Bihać.
Moreover, the Red Cross considers leaving Vučijak. Head of the local Red Cross Husein Kličić told Anadolu Agency that τηε organisation will pull its volunteers from the Vučjak migrant centre because of the catastrophic situation.
"The situation is not satisfactory. If it continues, if the authorities stop providing food and drinking water to the camp, chaos will ensue and the Red Cross will be forced to implement its exit strategy which means we'll provide them with only one meal with the protection of the local police until the situation is resolved," the head of the Red Cross said.
The Vučijak temporary camp for migrants is already rated as inadequate for this purpose as the inhabitants do not have even the minimum of the conditions for normal living. International organizations are afraid that migrants and refugees will have a lot of problems as soon as winter comes.
And it is "ante portas"./ibna