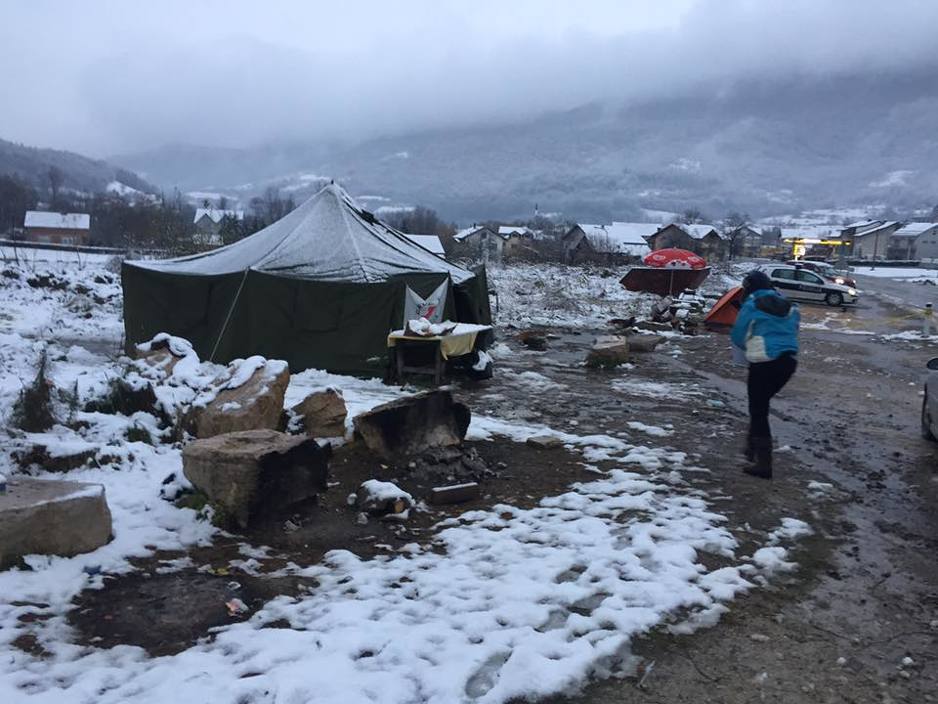 Two-hundred and thirty two illegal immigrants were found by the Bijeljina Police Department in October, 12 less than a month earlier. However, Željko Ćosić, Head of the Bijeljina Police Department said to the media that this reduction trend is not sufficient and this problem remains a threat for the Republic of Srpska and BiH.
"We expected that illegal migrants number will be much smaller in November, and that in December, there will be no illegal crossings, at least across the rivers Drina and Sava, except perhaps attempts of illegal crossings over the land border", Ćosić said at the press conference.
The number of illegal migrants in Bijeljina area significantly decreased in comparison to August, when more than 600 were found in the Bijeljina area. The cold weather did not decrease the number of illegal border crossings to the extend BiH authorities expected. On a recent session, the BiH Council of Ministers concluded that nearly 23 000 illegal migrants entered the state this year, but no one knows how many of them leave BiH over the border with Croatia. Of those who are still in BiH, a large number of them live in inhuman conditions, under the open sky or, if they are lucky, under the tents.
Media report that the hardest situation is in the camp Trnovi, near Velika Kladuša, where about 350 of them live in tents. The first snow and the rain have made the living conditions impossible. The migrants with children are waiting for aa chance to cross the border but, as Croatia strengthen the border control, it seems impossible. The situation is not better on the territory of Ključ Municipality, where a number of them wait to go in some place in Velika Kladuša or Bihać.
"This is no longer a migrant crisis, it is turning into an inhuman catastrophe. We are looking the inhumane suffering of these already impaired people. More than 60 of them spent the night literally in the water. The Red Cross regularly reports on these and similar problems, but we do not have any solution to these problems", said the Red Cross of Ključ in the press release.
At same time, the International Organization for Migrations announced that the UK Government has allocated more than 1 million BAM (EUR 500 000) to support communities and authorities in Una-Sana Canton, which host migrants and refugees. The project 'Una-Sana Canton Social Cohesion Initiative' will be implemented from November until the end of March.
"The project will support local authorities' efforts to ensure improved delivery of public goods and services, both to migrants and the local population in Una-Sana Canton. The project will also support the reparation and revitalization of public spaces, such as the Bihać City Park and the Partisan Memorial Cemetery in Borići", IOM stressed.
The project further aims to enhance security by supporting the installation of public lighting on streets in local communities along the Croatian border frequented by transiting migrants and refugees. The project will, also, reinforce public garbage collection services through the donation of garbage collection trucks to the City of Bihać and Cazin Municipality and provision and instalment of small garbage cans, together with additional larger garbage collection containers throughout the city centre of Bihać./IBNA