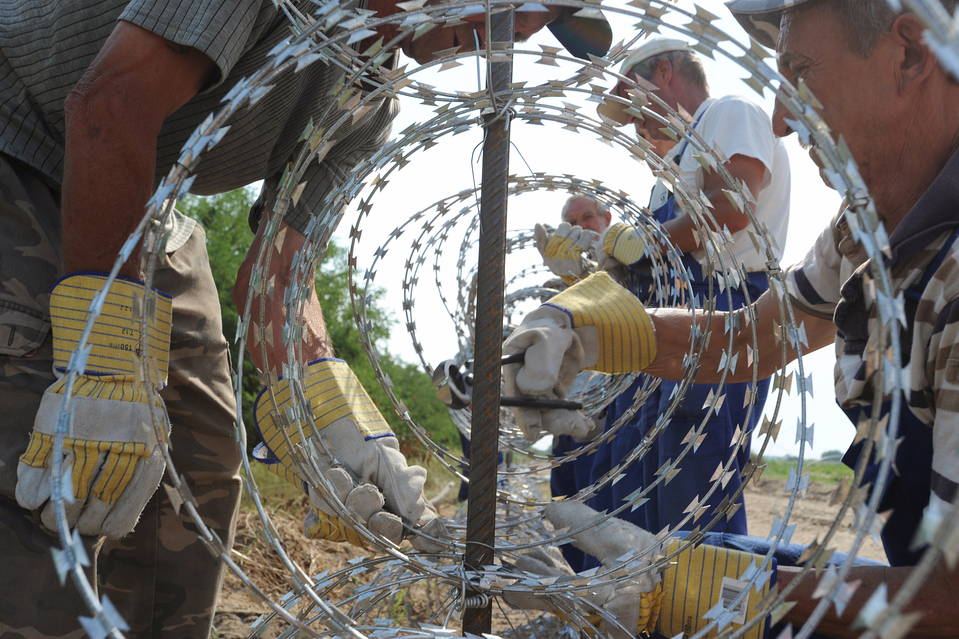 Belgrade, August 7, 2015/ Independent Balkan News Agency
By Milos Mitrovic
A group of 18 migrants has cut barbwire installed by Hungarian government on the border with Serbia, Hungarian media reported on Friday. Migrants have tried to enter Hungary, but Hungarian police has detained them.
According to Hungarian media, the fence on the border is two times lower than it was planned to be. The spokesman of the government in Budapest Zoltan Kovacs explained that this is "temporary"; the fence will look be as it was planned, he told MTI agency.
Considering technical features and technology, the installment would be realized in several phases, Kovacs said. "The fastest solution is to install the barbwire which we are doing now".
Hungarian fence on the border with Serbia would be 175 kilometers long. Its alleged purpose is to prevent the wave of migrants from entering the country.
Hungarian media report that project should be over by the end of the month because work "runs in full steam".
Kovacs says that more than 110,000 migrants have crossed the Hungarian border so far. "The basic interest of both Hungary and European Union is to seal up the border as soon as possible".
Earlier this year Hungarian Prime Minister Viktor Orban said "it is unacceptable for Serbia to send refugees to Hungary". EU has criticized Orban's decision to erect the wall saying his move was a "regression to the stone age", but failed to discourage him to do so.