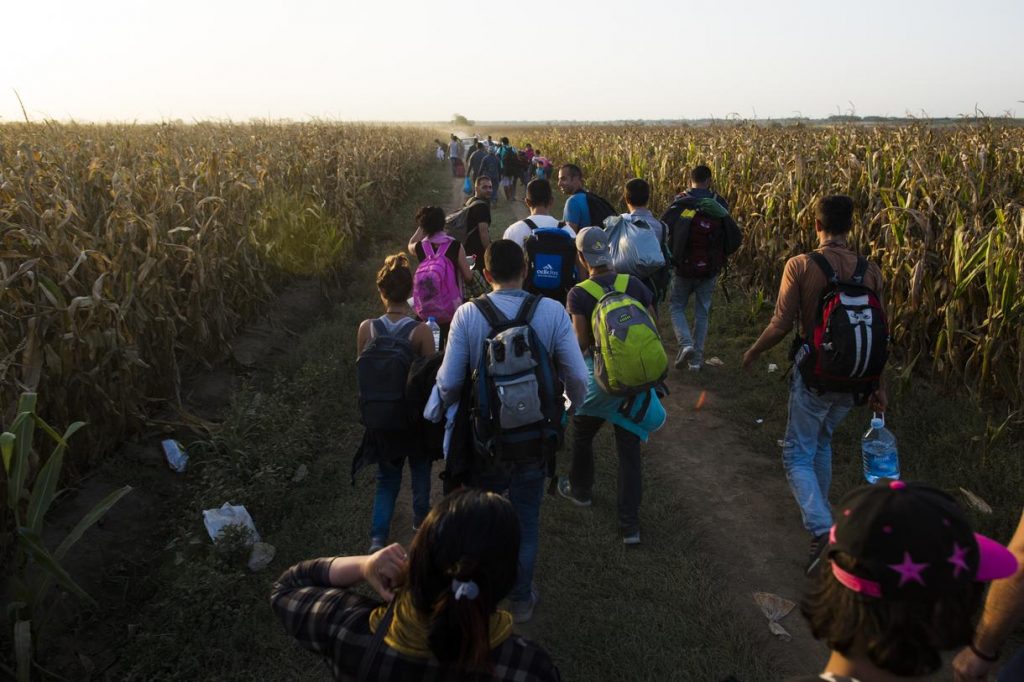 Around 130 migrants, who spent the night between Sunday and Monday in the open, around 2 pm on Monday attempted unsuccessfully to break through a barricade put up by the Serbian police at the Sid-Tovarnik border crossing, Radio Television Vojvodina (RTV) and the Tanjug news agency have reported.
After their attempt failed, the migrants set out across fields in an attempt to illegally cross the Serbian-Croatian border but were prevented by Serbian police who told them that if they did so, they would not be able to return to Serbia.
The migrants in question, who come from Pakistan and Afghanistan, on Sunday refused accommodation in reception centres, protesting at not being allowed to legally continue their journey to West European countries, via Croatia.
"We are refugees. We come from Pakistan and Afghanistan. It is not official, but there is a war there, do you watch the news? That's why we are fleeing," one of the migrants, Husein from Pakistan, told the RTV.
Minister of the Interior Nebojsa Stefanovic said that Serbia treated all migrants in the best possible way but that it would not allow them to block the highway or the border crossing.
"We cannot allow them to do so and thus take our citizens hostage," Stefanovic told reporters in Belgrade.
A group of some 120 migrants, mostly from Afghanistan and Pakistan, on Friday set out on foot from Belgrade to the border with Croatia in the hopes that they would cross the border into Croatia on the way to Italy and France./IBNA
Source: eblnews.com