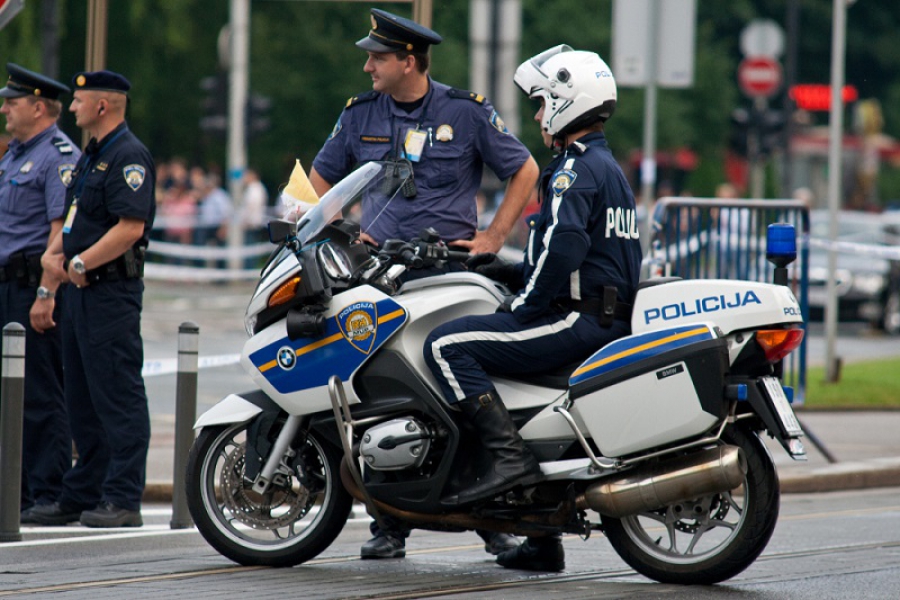 The police force in Zadar, Croatia, foiled the attempt of a migrant smuggler while he was trying to smuggle 29 illegal immigrants from Bosnia and Herzegovina into Croatia.
According to HRT, "the smuggler broke through two police blockades and was stopped in Donji Srb after fired off a number of shots towards the van he was using to escape."
The migrants inside the van are from Afghanistan and Iraq. Among them 15 kids.
Two of the children were wounded during the fire exchange but they were driven to hospital without life-threatening wounds.
The smuggler is still on the run.
The chief of the Zadar Police department Anton Dražina, said "Firstly we are sorry that children were injured. Our priority and emphasis is definitely on the fight against organized crime and absolute protection of the Croatian state borders. The emphasis is not on migrants, but rather on criminals, who unfortunately threaten the lives of migrants with their smuggling. I have to point out that last night police officers from three police departments acted together, the Lika-Senj police department, the Zadar police department and the Šibenik-Knin police department. In that manner they demonstrated good coordination on all levels in action by police services", as he was cited by HRT…. / IBNA