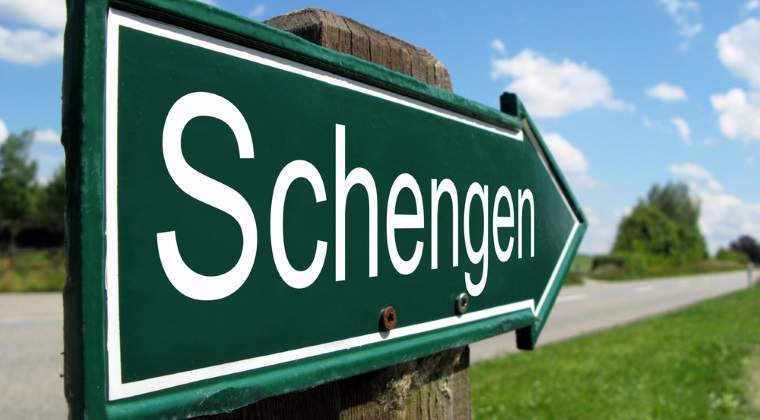 Bucharest, September 3, 2015/ Independent Balkan News Agency
By Irina Stoica
Illegal migration and terrorism have a direct effect on Romania's Schengen agenda. Foreign Affairs Minister Bogdan Aurescu today stated that the country's plans for accession to the free circulation area should now take into account the threats coming from the South. "We are already acting as a de facto Schengen state, but we need to co-operate with the other member states. The accession is still on the table, it's still on our agenda and we'll deal with it with great attention but, at the same time, we must consider the security climate in the EU, affected by threats that come from the South. And I'm not only referring to illegal migration, but also to terrorism", Aurescu said in a joint press conference with his Slovakian counterpart Miroslav Lajcak.
The Romanian Foreign Affairs also mentioned that Romania's accession would only increase the security in the area, as Romania is a responsible country, very well-prepared to become a Schengen state.
Joining the borderless Europe has been one of the most stringent problems on Romania's European agenda ever since the country joined the EU, in January 2007, along with Bulgaria. Romanian officials used every opportunity to plead that being allowed into Schengen Area would be a full recognition of EU membership and that the country's 100% ready to watch its borders. But this has proven to be a very tough nut to break.
Germany and the Netherlands have led the group of EU countries constantly stating that Romania and Bulgaria still had a lot of work to do before stepping into Schengen. According to officials from Berlin and the Hague, standards set and agreed upon in the Accesion Treaty should come first, especially eradicating corruption, strengthening the rule of law and bringing the justice system close to the EU requests. The Netherlands' opposition was so fierce that it caused a diplomatic incident in 2012. In an unprecedented move, Romania's president at the time, Mr. Traian Basescu, refused to receive the Netherlands' new ambassador, Mr. Matthijs van Bonzel, for the presentation of the Letters of Credence. The presidency kept the Ambasador waiting for almost 6 months, much to the revolt of the Dutch Parliament.
The migration crisis that's currently affecting Greece, FYR Macedonia, Serbia and Hungary (only to mention countries from the Balkans and from Eastern Europe) has yet to reach Romania. The country doesn't have a good spot on the smugglers' maps. It's neither a destination, nor a transit country and one of the reasons is that it's not part of the Schengen Agreement. Still, Border Police made several arrests in the previous weeks, after discovering migrants trying to illegaly get into the country from Bulgaria, in the seaside region at the Black Sea.