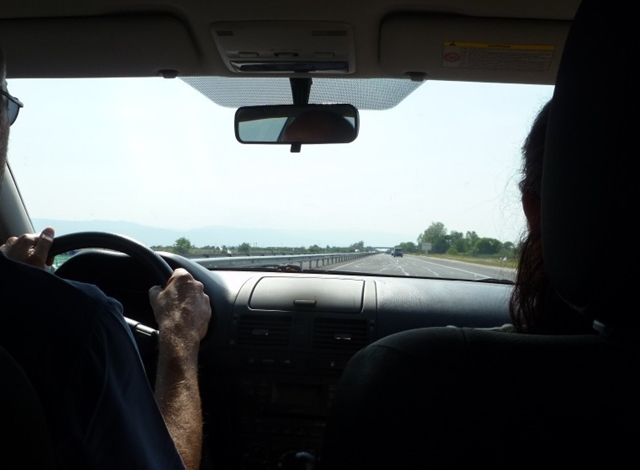 Sofia September 16, 2015/ Independent Balkan News Agency
By Clive  Leviev- Sawyer of The Sofia Globe
Bulgaria's Foreign Ministry has warned motorists of difficulties at Horgos, the main border crossing between Serbia and Hungary.
In an advisory note, the Foreign Ministry in Sofia said that the Serbian checkpoint was open on September 15, but actually was not functioning because the Hungarian side did not allow the passage of people and vehicles.
On the Serbian side, there was a concentration of a large group of migrants who are protesting against the closure of border crossings of Hungarian border authorities, the ministry said.
According to Serbian media reports, which according to the ministry could not be confirmed, movement of traffic also had stopped at the Bački Vinogradi checkpoint.
The Foreign Ministry recommended that Bulgarian citizens should refrain from trying to travel from Belgrade to Subotica, as well as the Horgos checkpoint, but rather should use bypass routes for entry into Hungary.
The ministry said tht updated information on the status of the Hungarian border with Serbia can be found on the Hungarian police website, at http://www.police.hu/hirek-es-informaciok/hatarinfo
If necessary, Bulgarian citizens should ask the embassy of Bulgaria to Serbia and the Bulgarian embassy to Hungary for further information, the embassy said.
The September 14 advisory was the latest from the Foreign Ministry issued against the background of the migrant crisis in Europe. In August, the ministry advised motorists not to pick up hitch-hikers in Greece, lest they be illegal migrants, opening those who gave them a lift to prosecution under Greece's laws against people-trafficking.
In the past week, the Foreign Ministry also has issued travel advisories about Hungary, Austria and Slovakia.