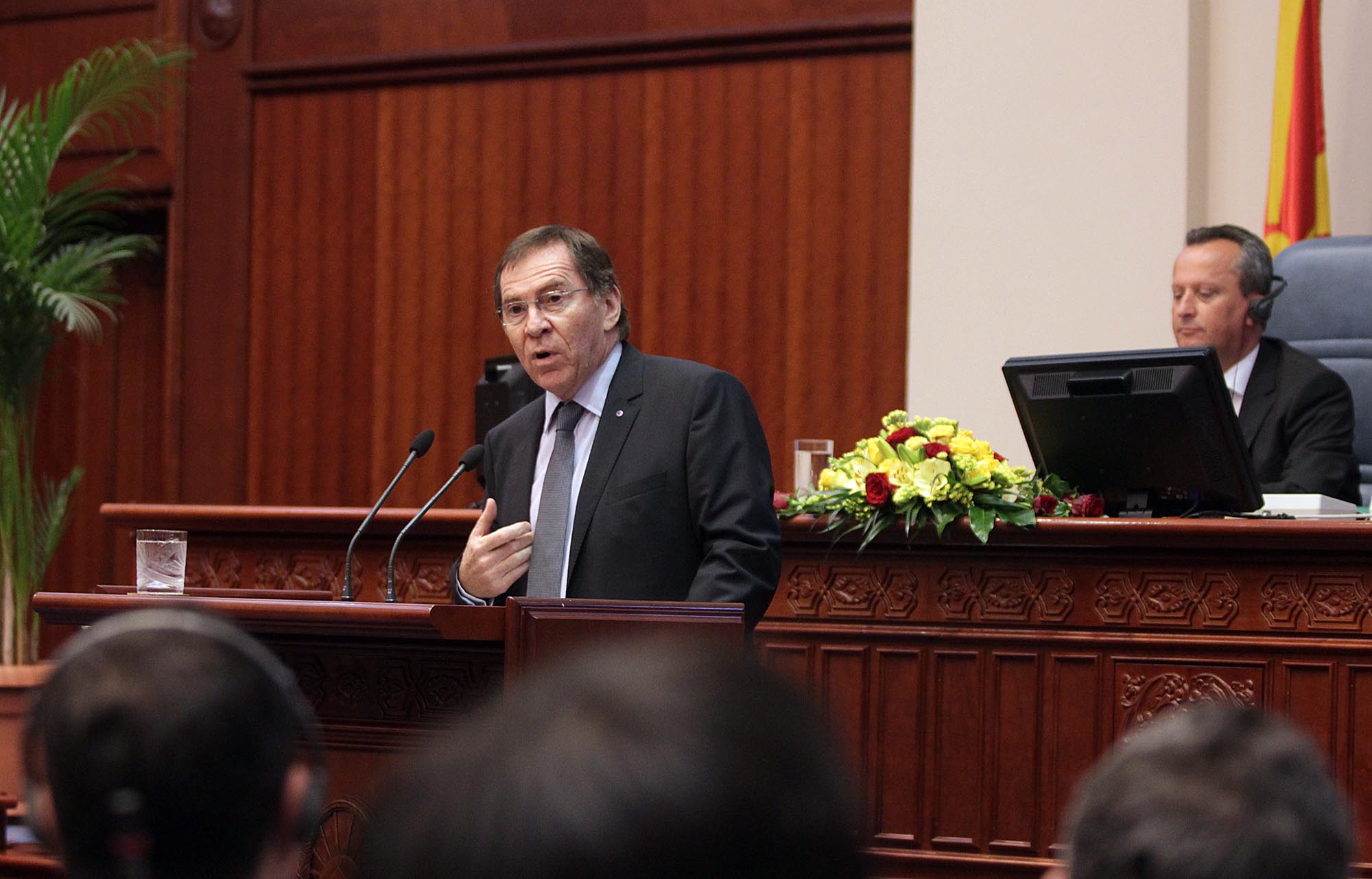 Skopje, June 11, 2013
The chairman of the Parliamentary Assembly of the European Council, Jean Claude Mignon has demanded the implementation of the Ohrid Agreement in FYR Macedonia to continue.
In his speech in front of MPs in the parliament of FYR Macedonia, Mignon mentioned amongst others the need to have political dialogue between political parties, the investigation of the December 24 events in parliament and the fulfillment of the March agreement reached between the majority and opposition with the brokerage of EU enlargement commissioner, Stefan Fule for the continuation of constructive dialogue in the framework of the institutions of the country.
"The implementation of the Ohrid Agreement must continue in order to have a full participation in the public life of all ethnic communities that live in the country, especially those ethnic groups that offer trust and constructivism between communities, having European integration as a common goal", declared Mignon.
Mignon underlined the need of pluralism in the media, the creation of a friendly atmosphere for the work of journalists and the functioning of a democratic society.
"Reforms in the judicial system must continue. The character of the independence of the institutions of justice must be strengthened, in order to increase the feeling of trust amongst the people", said Mignon.
Mignon also indirectly referred to the relations with neighboring countries, underlining the name dispute and relations with Bulgaria, due to the historical disputes and other open issues.
"Not always neighboring countries come to an agreement for all issues. Nonetheless, emotions sometimes prevail over reason and this is where neighborly relations become complicated. But I'm convinced that mutual respect is the only way to move forward. The responsibility is divided and compromise is needed", said Mignon before MPs in the FYR Macedonian parliament. /ibna/