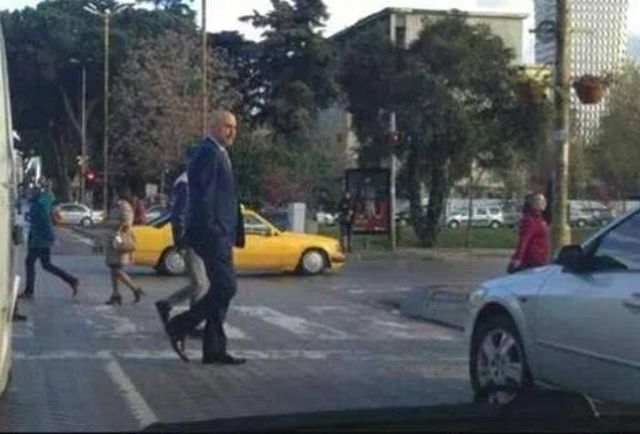 Tirana, 7 July 2015/Independent Balkan News Agency
The Albanian PM, Edi Rama reveals an unknown part of his life.
Our prime minister says that late at night, in the early hours of the following day, he gets up and takes a cab. After calling a cab or stopping it on the road, Rama asks the cab driver to drive and talk.
This strange "habit" has also sparked the interest of international media.
Rama revealed this "secret" in the meeting that he had a few days ago with ministers of the region in the ministerial of SEECP countries, where Albania held the chairmanship.
But he has also revealed this in the meeting that he had yesterday with professors and students in the presentation of the new bill on university education.
Rama has also explained the reason why he practices this "ritual" every once and a while.
"It's been a while that I have the habit once every season, to take a cab after midnight and ask the driver to drive and talk. This is the best way to understand the pulse of the country where we live".
Mr. Rama says that "no report by the World Bank or OSCE doesn't offer the true picture of the country, like a taxi driver does after midnight on the streets of Tirana".
Rama adds: "It's been years that I don't find a driver without a law degree". He also tells the story of a taxi driver who had obtained his master degree. "They know that I don't accept free rides, therefore he told me "this one is on me, because I just got a master degree". Where do you find the time, I asked him. "No need to", he said, "in the morning I take the children of the university owner to school and I also take his wife to go shopping". /ibna/