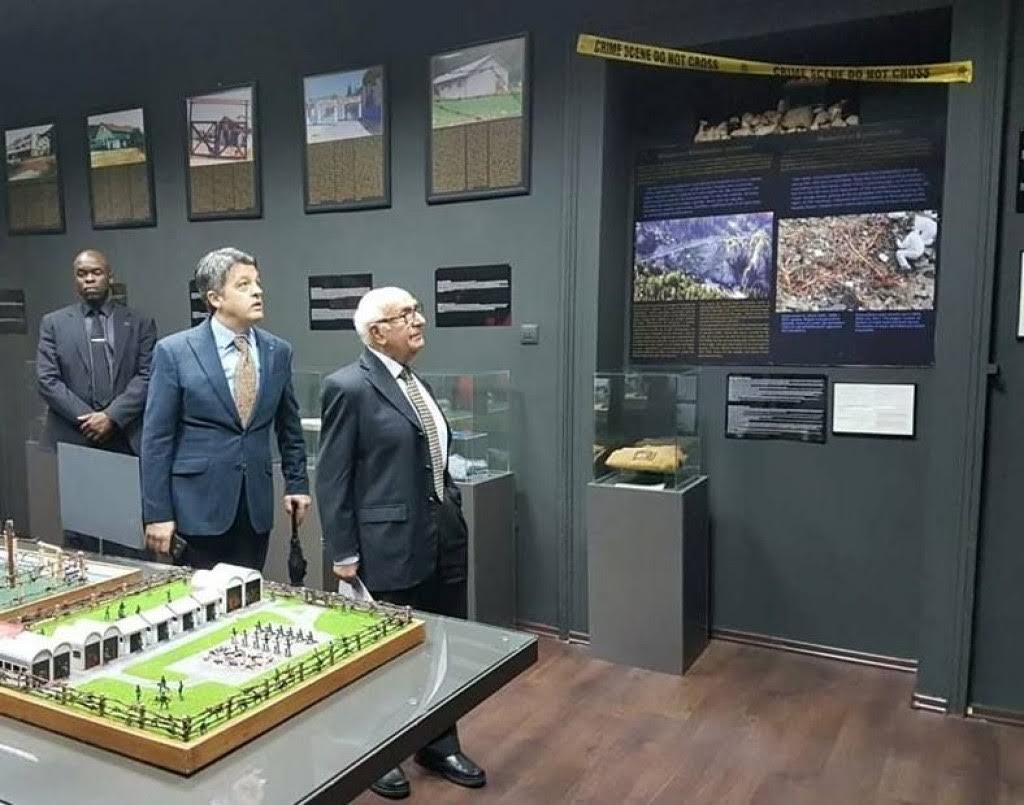 The President of the International Residual Mechanism for Criminal Tribunals (MICT), Judge, Theodor Meron visited Bosnia and Herzegovina to discuss a range of issues, including the Mechanism's provision of assistance to national authorities in dealing with war crimes' cases.
Speaking to BiH TV station N1, Meron said that, regarding the case of Radovan Karadžić, a former President of Republika Srpska, the Court will have a hearing next week and then they will have some more information on this case. He estimates that the verdict could be pronounced by December this year.
Meron refused to comment on the health status of Ratko Mladić, former Chief of Staff of the Army of Republika Srpska during the war in BiH. He said that Mladić's International Criminal Tribunal for the former Yugoslavia (ICTY) verdict appeal, which convicted him of war crimes, crimes against humanity, and genocide, is still at an early stage and he could not say when the final verdict would be pronounced. Speaking about the Court itself, Meron said that its primary function was to establish the facts about the conflicts, not to write history. However, through the facts that the Court established, they have given a huge contribution to historical understanding of the terrible events that took place in former Yugoslavia.
Ragarding the victims of war and how satisfied, Meron thinks there is satisfaction with the Court's work: "the victims can appreciate the work the ICTY has done, because without the ICTY the crimes would have remained unpunished. The law would not have been applied in the cases of crimes against humanity and the crime of genocide", Meron noted.
Judge Meron, is on an official visit to Sarajevo and, on the sidelines of it, he will meet officials at the Court of Bosnia and Herzegovina, including the President of the Court, Judge Ranko Debevec, the President of the Court's War Crimes Department, Judge Minka Kreho, the Deputy President of the Court, Judge Davorin Jukić, and the Registrar of the Court, Emira Hodzic.
This is President Meron's first official visit to the former Yugoslavia since the closure of the ICTY, at the end of 2017, and the assumption of the remaining functions of the ICTY by the Mechanism… / ΙΒΝΑ