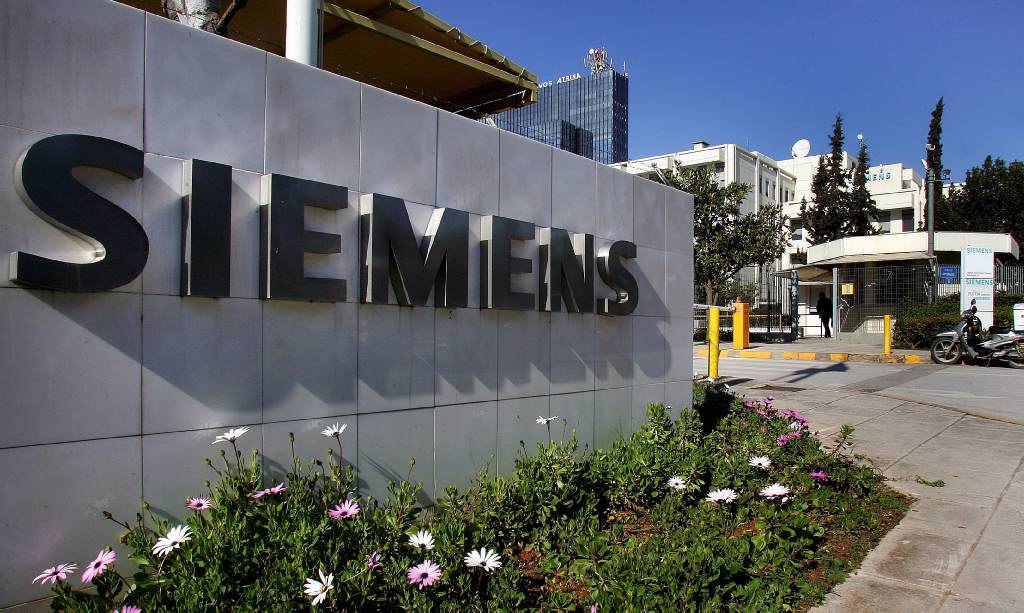 Athens, February 12, 2015/ Independent Balkan News Agency
By Spiros Sideris
The European Commission will examine closely the extrajudicial netting agreement, which has been signed in 2012 between Greece and Siemens, according to Brussels.
More specifically, the response of Internal Market, Industry and Entrepreneurship Commissioner, Elzbieta Bienkowska to a question of MEP and Vice President of the European Parliament Dimitris Papadimoulis, was that "the Commission is currently checking with the Greek authorities whether the agreement is in line with EU procurement law and whether any EU co-financed project is involved in this Agreement".
"The Commission understands that all questions of Mr. MP refer and relate to the compromise agreement concluded by Greece and Siemens in 2012", Bienkowska noted and added that the commission "is not aware whether Siemens and the Greek state fulfill their obligations as they arise from the compromise agreement".
Papadimoulis asked the European Commission to what extend in Siemens implementing the extrajudicial settlement. "Which were the public projects for which there was a sewttlement of debt between the Greek government and Siemens and how many of these were projects co-financed by EU funds?", he said.
"Has the Commission begun investigations into possible breaches of EU public procurement legislation by Siemens? If so, for which specific projects and for which countries", he asked.
According to the extrajudicial settlement of 2012, Greece renounces civil and administrative claims against Siemens, in return benefits from the company, such as EUR 80 million to offset claims by the State, EUR 90 million to fund educational and other activities to combat corruption, EUR 100 million of Siemens investments in Greece and EUR 60 million to construct a production plant in Greece.
However, as revealed by the newspaper "To Vima", the last commitment has not been fulfilled by the company, which in turn has questioned its obligation.
In any case, this trend shows a possible change of attitude of the European Commission, which could be have been caused by a report to the EU's organs, according to estimates of sources with knowledge of the case.
Quite revealing is the fact that in the spring of 2012, when questioned by the then MEP and current Deputy European Affairs Minister Nikos Chountis, the then Internal Market Commissioner Michel Barnier had replied that the commission was not "able to make a statement as to the compatibility with existing EU rules".
However, it should be noted that "this compromise does not prevent the Commission investigate possible breaches of EU rules… if a relevant complaint is submitted or if the Commission finds a breach of the rules on public procurement in the framework of a routine inquiry".