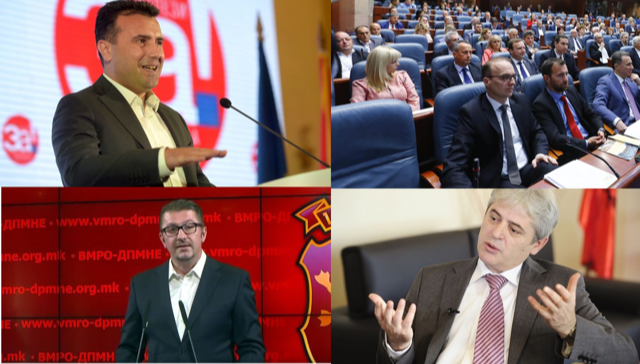 The Prespa Agreement is still under discussion among political parties in North Macedonia. This is during the campaign for the early parliamentary elections of 12 April.
VMRO-DPMNE leader Hristjan Mickoski said in an interview with Sloboden Pecat's "Utrinski Briefing" today that if they had two-thirds of the Members of Parliament, they would cancel the Prespa agreement. "I have said this before, that if we have two-thirds in Parliament we will proceed with this process", Mickoski said.
DUI leader Ali Ahmeti from his party's congress in Skopje sent a message to Mickoski that without respecting the agreements with Greece and Bulgaria and the Framework Agreement (language law), they should not hope for a possible coalition with the DUI for a future government.
"We like to be strong and firm in the direction of full compliance with the Ohrid Agreement, the Prespa Agreement and the Good Neighborhood Agreement. There is no turning back. There is neither space nor time to look back. These are issues that have been closed and provide a safer future for the Republic of North Macedonia", Ahmeti said on Saturday, where he was re-elected DUI leader.
The Social Democratic Union (SDSM) is determined for the Prespa agreement to be the historic document that guarantees the country's future. SDSM notes that Mickoski is making populist statements to manipulate public opinion./ibna