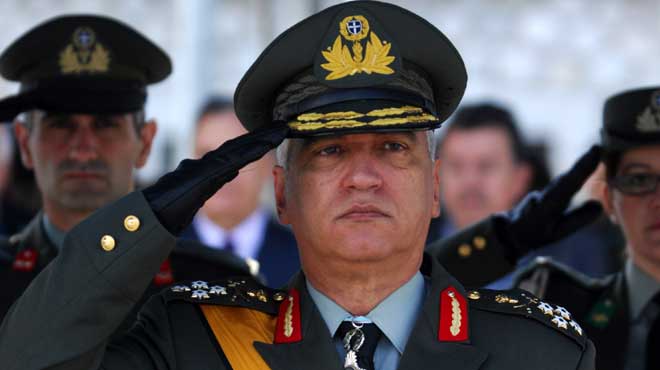 By Spiros Sideris – Athens
His nomination for another international office, in which this time hopes to have a better luck, submitted General Michalis Kostarakοs. The Chief of the General Staff of the Greek Army, officially claims the position of Chairman of the European Union Military Committee – EUMC.
It is reminded that the general had recently claimed the position of the head of the NATO Military Committee, but did not succeed.
The filing of applications for the position will close on November 3 and the election will take place on November 13 in Brussels. Besides the Greek Chief, have applied a Spanish admiral and a Finnish Lieutenant. None of them, however, has served as Chief of the General Staff in their country. The term of the new chairman will last for three years with the inauguration in November 2015.
The Military Committee of the European Union (EUMC) is the highest military body within the EU. It serves directly under the High Representative for Foreign Affairs and Security Policy (position now held by Italy's Federica Mogherini) and the Political and Security Committee (PSC).
EUMC provides military advice to the PSC and the High Representative and heads the EU Military Staff. It was officially founded in December 2000 by the European Council of Nice, and is composed of the Chiefs of the General Staff of the Armed Forces of the Member States. Its president is former Chief of General Staff or Four Star General (or the equivalent).