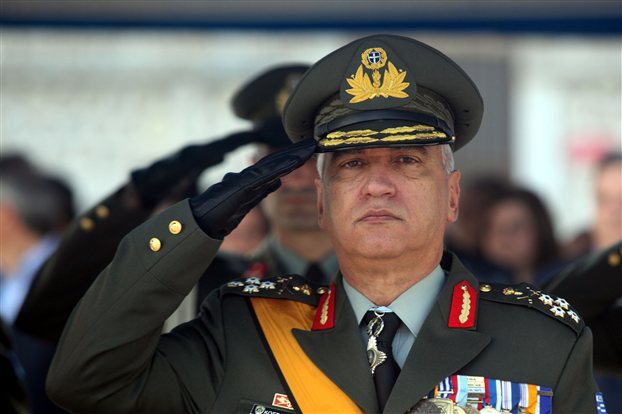 By Spiros Sideris – Athens
The Chief of the General Staff of Greece, General Michalis Kostarakos, was appointed the new president of the EU Military Committee, by the Chiefs of the Armed Forces of the Member States of the European Union, in today's vote, held in Brussels, in the framework of the Conference of the Military Committee of the European Union.
The term of the president of the Military Committee is three years and the Chief of the General Staff will assume his new duties in November 2015, is added to the notice of the General Staff.
His congratulations to the Chief of the General Staff, expresses is a statement the Greek Defence Minister, Nikos Dendias, noting that "his success is also the success of Greece and our Armed Forces".
At the same time he is confident that the Chief of the General Staff will work productively and efficiently from the very first day of taking over his duties "for the construction of a new strategy for the Common Security and Defence Policy of the European Union towards a truly united Europe".
Michael Kostarakos was born in 1956 in Thessaloniki, but originates from Mani (Kotronas Laconia). He graduated from the Experimental School of the University of Thessaloniki and entered the Military Academy in 1974, graduating as a Second Lieutenant of Artillery in 1978.
He is a graduate of the Law School of Athens University and has a Masters degree of Diplomatic and Strategic Studies. He holds degrees in English and French.