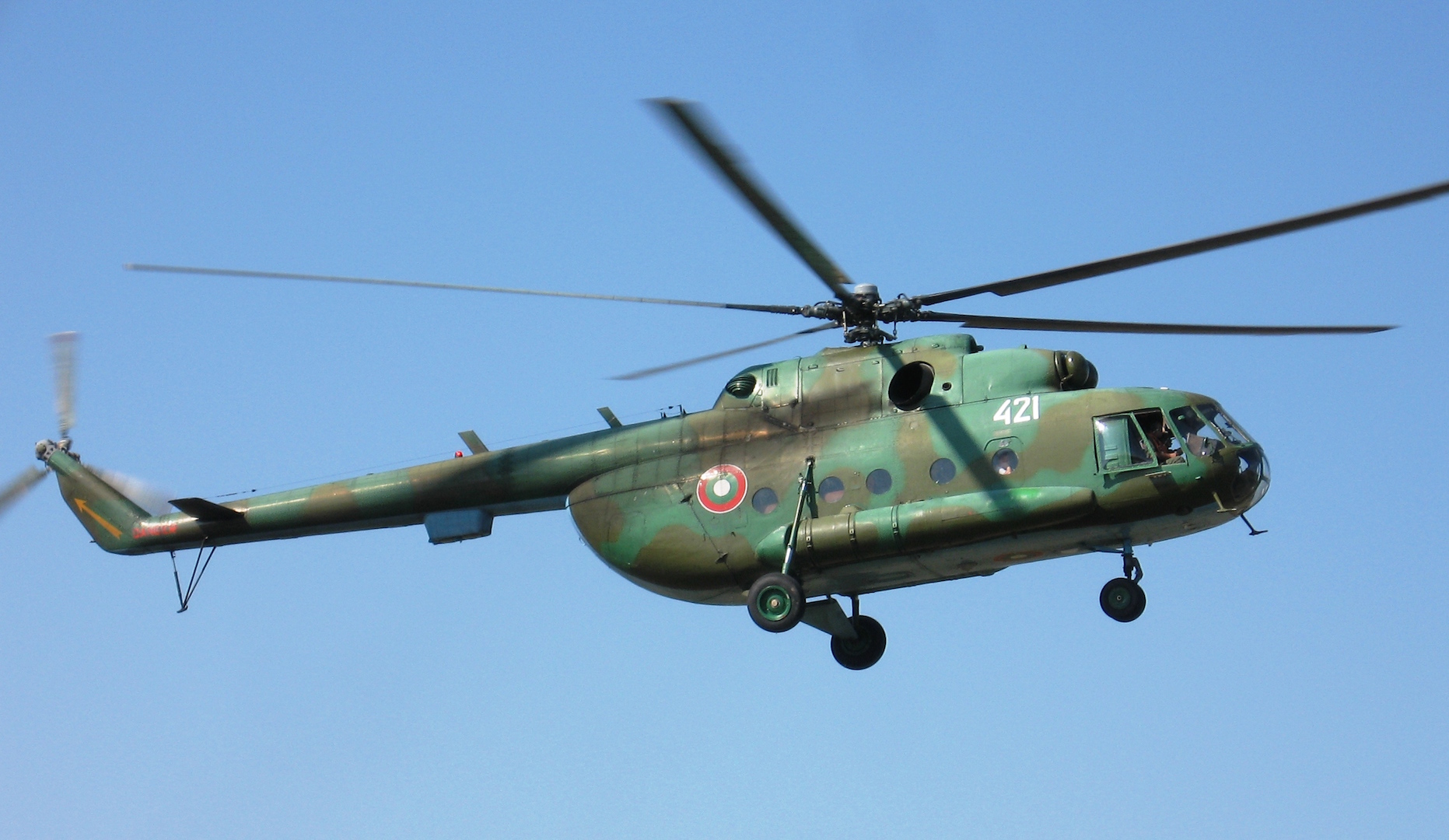 On Monday evening, during a training flight a Soviet-made Mi-17 transportation helicopter crashed not far from the Krumovo air force base, near Plovdiv in central Bulgaria, killing both pilots. Captain Plamen Panteleev, 48, and Captain Stoyan Nedelchev, 45 died in the crash whereas a third person aboard the heli, engineering officer Alexei Kamenov, although heavily injured, managed to survive by crawling out of it after it had hit the ground.
According to the Defence ministry of the country, the officer is hospitalised,  in a stable condition.
Bulgarian officials speak of a possible technical problem.
On Tuesday, the prosecution spokesperson Roumiana Arnaudova told Bulgarian National Television that "Most probably the cause for the crash was a technical glitch. There is no proof of human error so far", as reported by balkaninsight.com that quoted her.
Defence minister, Krasimir Karakachanov said that "This tragedy shows that the modernisation of the Bulgarian army is an urgent matter."
This helicopter type is being used in Bulgaria for extinguishing forest fires and also "carries the national flag over Sofia during the annual St George's Day military parade in May", the site reads.
According to balkaninsight.com it was "deployed with the Bulgarian army in 1989" and was "the last of five similar helicopters at the Krumovo base that was in working order."…. / IBNA