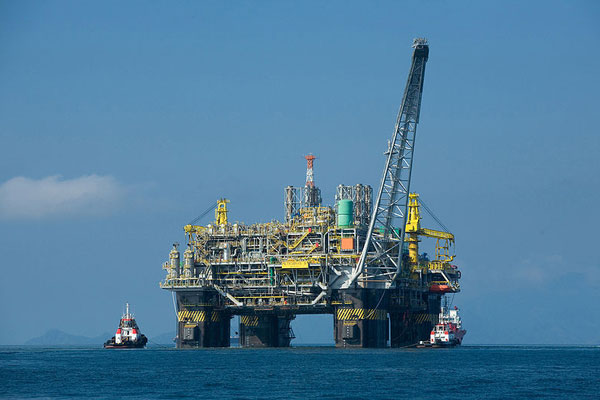 By Daniel Stroe – Bucharest
Mexico, the world's seventh oil producer, has decided to liberalize its oil and gas market, ending a 76 year long state monopoly, and invited Romanian companies to access its enormous reserves, reads a press release of the Mexican Embassy in Bucharest.
The Mexican President, Enrique Pena Nieto, signed on 11 August a set of laws on the energetic reform which allows indiscriminate access to national oil reserves to private companies, either from Mexico or abroad. Mexico has proven oil reserves going up to 10 billion barrels. Following the reforms, Mexico's' rating was raised by Moody's to A3, with the national GDP expected to grow by one per cent by 2018.
"For the Romanian companies, this means access to undiscovered oil reserves which could go up to 113 billion barrels, including 26.6 billion barrels in the Gulf of Mexico. These reserves are worth 11 trillion USD", the press release quotes Mexican Ambassador Augustin Gutierrez Canet. Apart from these, Mexico also has shale gas reserves assessed at 2.2 trillion USD.
"Considering the business relations between Mexico and Romania, the energetic reform represents a great opportunity for the Romanian companies to gain access to one of the most important Mexican industries which registered an output of 135 million tons of oil and over 3 million terajoules of natural gas in 2010" the text added.
Companies that will be interested in participating in exploring and extracting hydrocarbons will sign either concession or production sharing contracts which will be granted through tenders organized by the National Hydrocarbons Committee. The committee will every month issue a list of open licenses, as well as terms and conditions for investors.
Mexico has also committed to liberalizing its fuel market and, as of 2018, the price will be dictated by the market and not set by the Government anymore. According to the new laws on energy, an oil fund will be created at the Bank of Mexico which will receive all the income resulted from this sector. The collected money will then contribute to financing infrastructure projects.