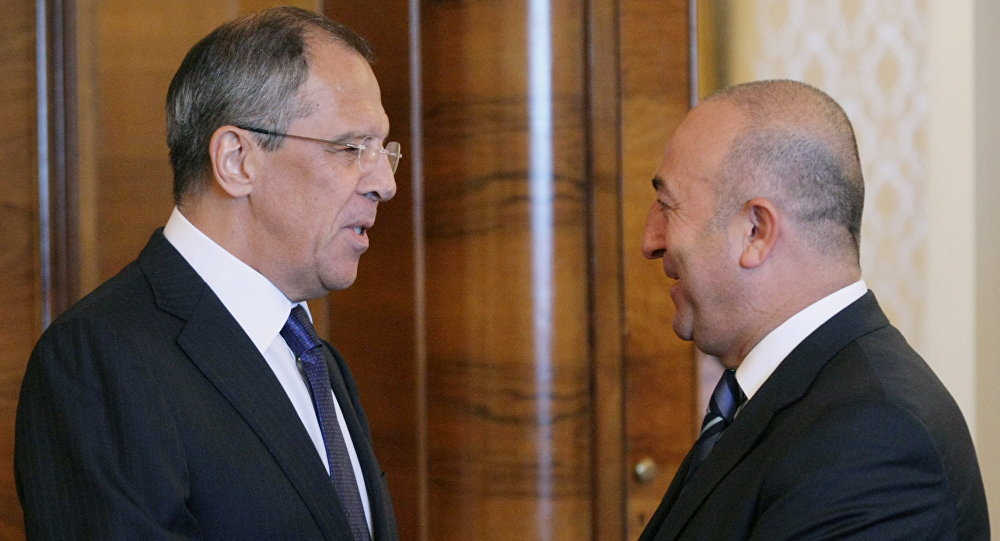 Russian Foreign Ministry Spokeswoman Maria Zakharova said at a briefing that Turkish top diplomat Mevlut Cavusoglu will hold talks with his Russian counterpart Sergey Lavrov in Moscow, on August 24.
"On August 24, Russian Foreign Minister Sergey Lavrov will hold talks with the Turkish top diplomat who will briefly visit Moscow." At their sixth meeting this year, the two top diplomats will focus of efforts to resolve the Syrian conflict", TASS cited her as saying.
"They will also consider ways to coordinate steps to fight terrorism and facilitate the search for a political solution to the Syrian conflict. In addition, they will exchange views on some bilateral issues of mutual interest."
Maria Zakharova added that the two counterparts will also talk about political, trade and economic projects, strategically important for both countries.Earlier on Thursday, a day before their meeting, Turkish TRT TV channel reported that Lavrov and Cavusoglu will focus on the situation in Syria's Idlib province.
Speaking of it, Zakharova told the press: "(…) Special attention will be paid to the problems of the Syrian settlement Issues with regards to the coordination of joint steps in the fight against terrorism in Syria. The intensification of the search for a political solution to the Syrian conflict will be discussed."… / IBNA
Main Photo (File): Sergey Lavrov (L) with Mevlut Cavusoglu at a previous meeting