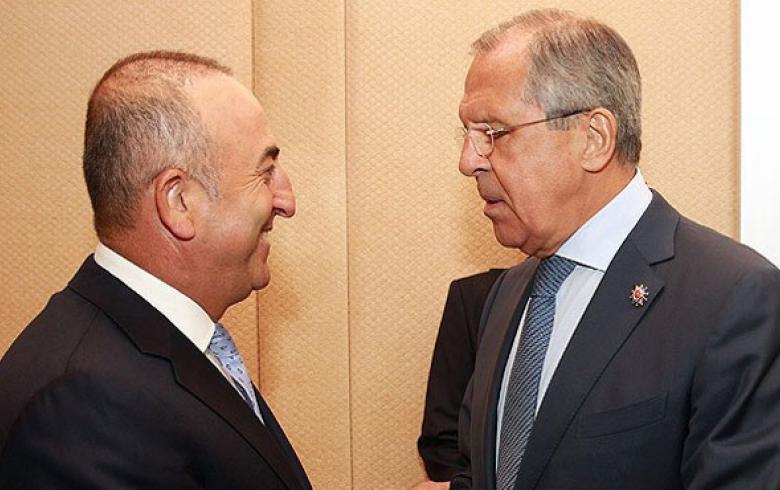 Ankara, December 4, 2015/Independent Balkan News Agency
Turkey's foreign minister has said Ankara expects a "recovery" in its strained relationship with Russia but warned that the process would require patience.
Mevlut Cavusoglu was speaking Thursday night after his first meeting with Russian counterpart Sergei Lavrov during an OSCE summit in the Serbian capital of Belgrade.
Relations between the two countries have been under pressure after Turkish F-16s downed a Russian warplane that violated Turkish airspace last week.
Cavusoglu said: "We are at a point where we do not want to be right now.
"Relations should continue to put the negotiations back on track. We are for it.
"Both sides do not want to escalate [problems] and want to fix relations, but we have different opinions and positions. We, as Turkey, want to resolve these differences."
Expressing hope that Russia would cease making "groundless accusations", Cavusoglu said he was sure "common sense" would prevail.
Turkey's foreign minister added: "We expect the recovery of the relationship with patience but we also need to know that it cannot go like this forever."
Meanwhile, Russia Today has reported that Lavrov said he heard nothing new from his Turkish counterpart regarding Ankara's position on the downing of the Russian warplane. Lavrov's briefing was closed to Turkish media.
This was the first high-level contact between Ankara and Moscow since an intruding Russian SU-24 was shot down by Turkish F-16s near the Syrian border after it breached Turkish airspace on Nov. 24.
Turkish President Recep Tayyip Erdogan and his Russian counterpart Vladimir Putin failed to meet in Paris during an ongoing climate change conference, despite a request from Ankara.
Source: The Journal of Turkish Weekly