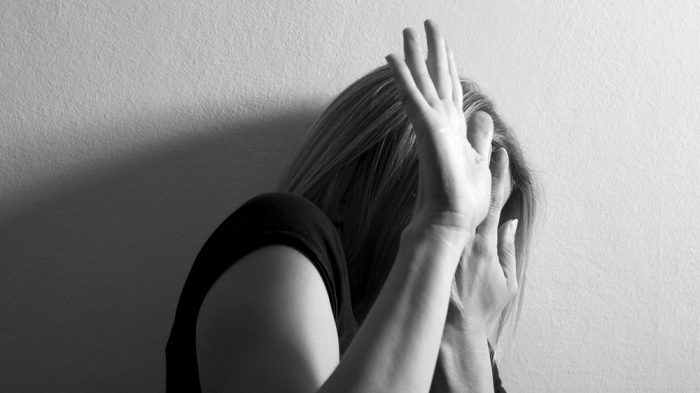 Abusive and violent behaviours in the Balkans do not belong to the past. Women mainly from Romania, a country with intense problems regarding such attitudes, Albania and Montenegro became part of the #MeToo campaign and shared their experiences.
What happened in the United States with the Hollywood producer Harvey Weinstein not only ignited 'imbroglio' but seems to have worked as a wake-up call for women in the Balkans too.
Sadly enough, Balkan societies remain male dominated to a great extent, no matter how progressive some wish to become or present to be.
Machismo is still prevalent in some countries of the Balkans and men feel quite proud about it, believing that women owe them submission.
Weinstein's attitude towards women became known and marked a turning point. Why so? Well, because too many ladies felt each other's support and shared each other's strength, thanks to which they came out and spoke publicly of harsh behaviour, humiliating moments, harassment, discrimination, oppression… even violence against them by men.
#MeToo 
"Under the social media hashtag #MeToo, victims of sexual assault have shared their experiences in a show of solidarity meant to expose the magnitude of the problem in their societies", writes BalkanInsight.
For obvious reasons, in many Balkan states women were silent, though in others, such as Romania and Albania, "the second sex" decided to go against the norms.
The women who spoke, shared stories of domestic, street and work violence.
Shocking? Not at all. Women between them know, but our the societies they live in, or even their closest of relatives are not ready to listen or they prefer to turn aa blind eye.
"Romania has one of the highest rates of violence against women in Europe. Nine out of ten people there believe violence against women is a serious problem in society, according to a poll released in May by the country's Agency for Equality of Chances.
Hundreds of Romanian women, but also men, have joined the online #MeToo campaign sharing their stories and solidarity."
The campaign gave a push also to the Romanian police that issued a press release asking women to speak up, share similar incidents and file complaints against those who harass them.
In Albania, too, women's rights activists did their best with sharing stories and supporting victims of all kinds of assaults. A local LGBT activist wrote that it is not rare to come across men who want to teach her a lesson of how to be heterosexual and happy.
Last but not least, Montenegrin women made some baby steps and shared the MeToo hashtag, so as to raise awareness about violence of all sorts aiming at females…/IBNA