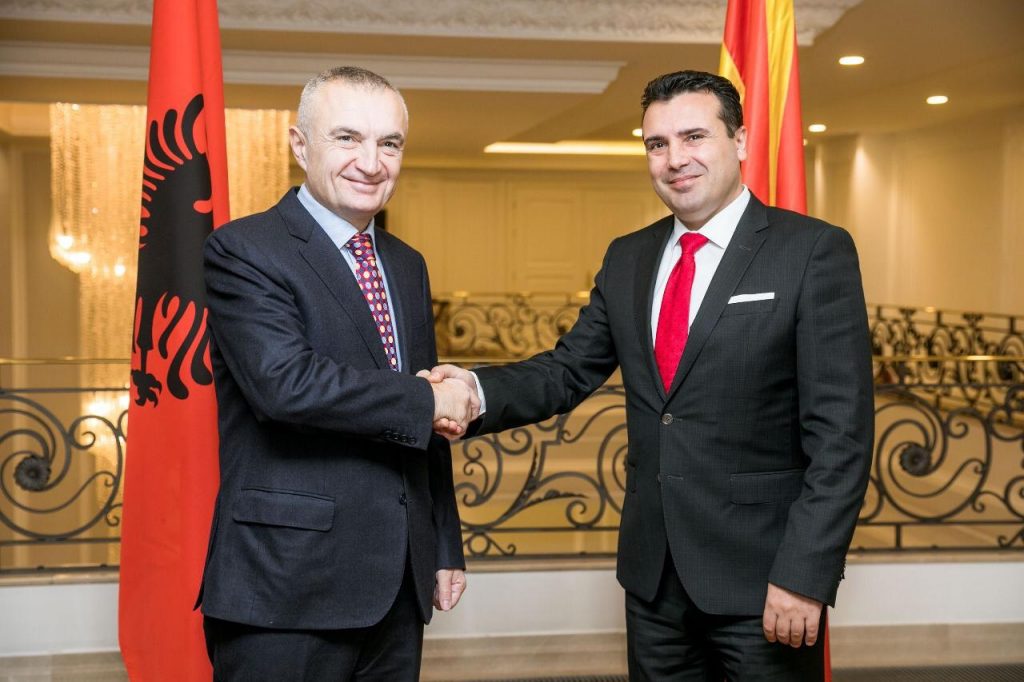 Albania and FYROM share the same opinion as far as the need and necessity to boost economic and infrastructural cooperation through concrete projects is concerned. This was stressed in a meeting that Albanian president, Ilir Meta had with Macedonian PM, Zoran Zaev.
On his part, Meta praised Zaev's commitment to build a railway line between the two countries, considering this a strategic investment for the economic future, with an impact not only for Albania and FYROM, but for the entire region.
On the other hand, Zaev pointed out that FYROM is undergoing important processes focusing on the creation of a multi-ethnic society with equal rights.
"After the full implementation of the Ohrid Agreement and the enactment of the law on Albanian language, after the successful finalization of the Prespa Agreement with Greece and the finalization of a number of reforms, Macedonia is now hoping to realize its dream for NATO accession and advancement in the European integrating process", he said.
At the end of their meeting, president Meta and PM Zaev stressed the need to intensify their efforts in order to finalize the necessary reforms which would enable the launch of EU accession talks next June. /ibna/