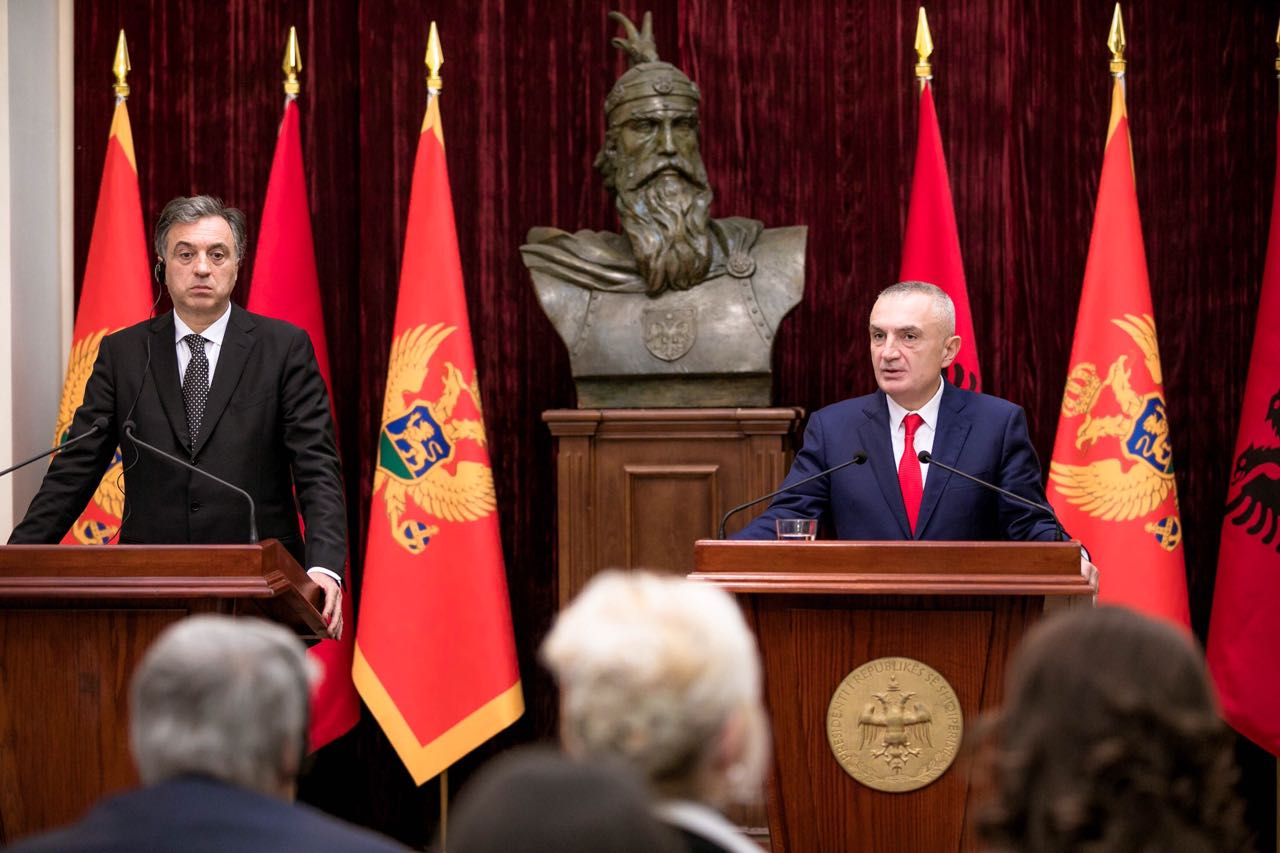 The current levels of cooperation between Albania and Montenegro should continue in the future, given that relations between the two countries set an example for the region.
This was declared today by the President of Albania, Ilir Meta during a joint press conference with his Montenegrin counterpart, Filip Vujanovic.
On the other hand, Meta also said that Albania also needs to collaborate with Croatia on several major projects, such as the Adriatic-Ionian highway or the Ionian-Adriatic pipeline.
Meanwhile, he also added the fact that the joint infrastructure between Albania and Montenegro needs further improvements.
On his party, the President of Montenegro said that cooperation with Albania is highly valued.
"We value Albania's assistance. We share the same goal, to join the European Union. We look forward to the start of negotiation talks and we would be very happy if Albania starts these talks. We will offer our experience in this aspect. We believe that minorities serve as bridges of cooperation. We are grateful for the law on the protection of national minorities, where the Montenegrin minority is given a special place", he said. /balkaneu.com/