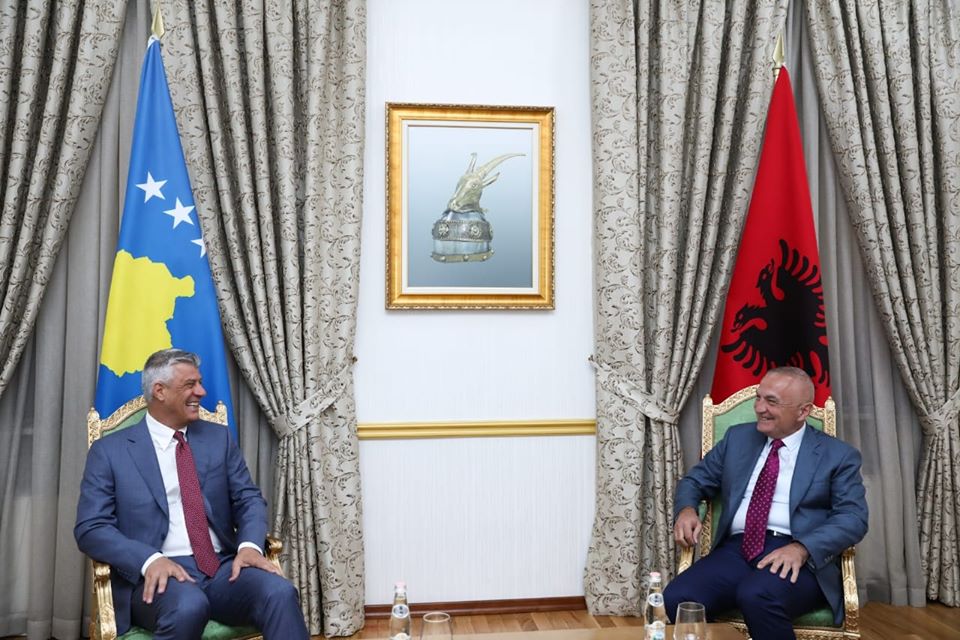 Albanian President Ilir Meta has commented on allegations of war crimes against former Hashim Thaci counterpart and other Kosovo Liberation Army (KLA) officials.
During a TV interview, Meta said he recently had dinner with Thaci at his home and said the latter was calm and ready to face anything.
In addition, Meta said there was no official information about the charges, but noted that such a situation was expected, although there was hope that the indictment would not be confirmed by the Court.
"But according to the procedures that are known, in such an institution, this is incredibly difficult or has never happened before, so it was not unexpected because it is a charge, it is a suspicion and the Court has been set up and has given hundreds of millions of euros to address these suspicions that are known to have a political background, fueled by Serbia and its allies for almost two decades", Meta said.
Asked if this situation affects the structure of the KLA, Meta said the whole purpose is to damage not only the Kosovo war, but an attempt to reverse the situation in Kosovo, which has been a great success.
"It is an attempt by Serbia to prevent the unification of Kosovo and its further recognition, as well as to create internal divisions and situations that will be used for crises or to go through tough times", Meta said.
According to Meta, this is a cost to what Kosovo has achieved.
"It is a strong sponsorship of Serbia and its strong allies in the Security Council, and there has also been a compromise between the US, Britain, Germany and Kosovo's allies. We are not dealing with personal charges. We are facing political accusations and attempts to tarnish the political leadership of the KLA. It was hard to imagine that Thaci would be left out of these accusations and the efforts to carry out such a process", Meta said.
When asked if he had talked to Thaçi during this period, Meta said he had a big meal with him.
"We talked, we were at a big meal at my house. Together with Mr Pacolli and other colleagues. He was aware but also very calm. His behavior was responsible and dignified", Meta said of Hashim Thaci./ibna