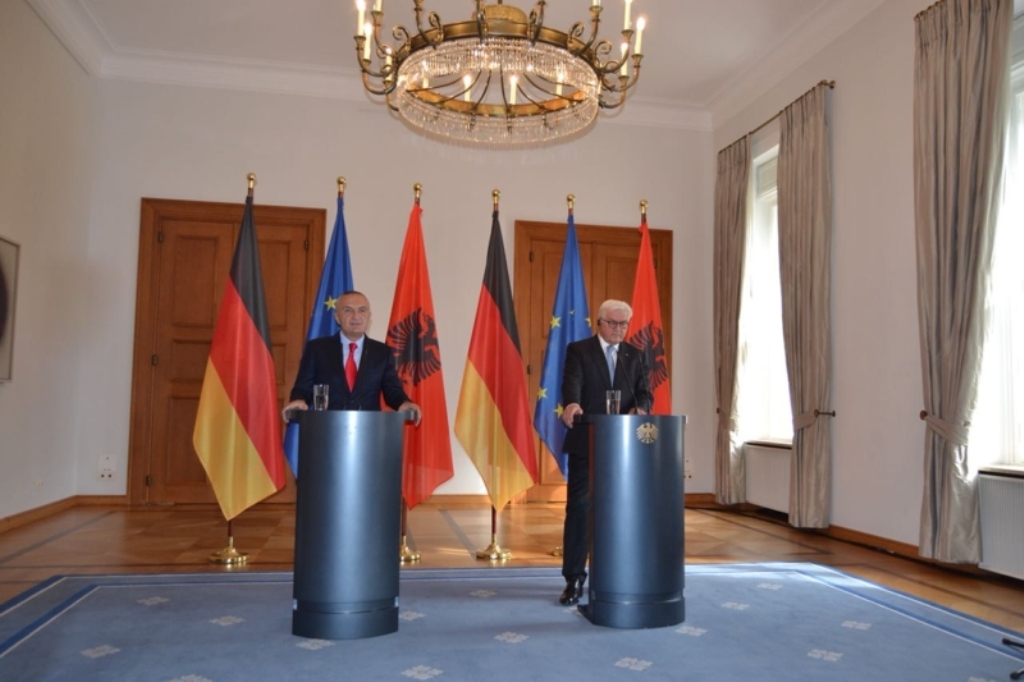 On the accession of the 30th anniversary of the reestablishment of diplomatic relations between Albania and Germany, Albanian President, Ilir Meta held an official visit in this country on the invitation of his German counterpart, Frank-Walter Steinmeier.
"Relations with Germany are very important for Albania and this visit will strengthen them even more. Our relations today are excellent. During these 30 years,  they have strengthened and they have created a very positive climate in order promising an expansion in other domains too", said President Meta in a press conference held on this visit to Germany.
Meanwhile, Meta has also expressed his gratitude to Germany's support for Albania and Albanians in the process of European Integration and NATO accession.
Meta assured the German president for the continuation of the judicial reform, which will guarantee a functional judicial system and will provide a better climate for businesses and investments.
In this aspect, the two counterparts also stressed the need to encourage German businesses to intensify their cooperation with Albania and increase their presence in our country.
The two presidents also stressed the contribution of Albanians in Germany, praising the ratification of the agreement concerning social securities.
Meta and Steinmeier also mentioned the special impact of the Berlin Process on Albania and Western Balkan countries. Steinmeier praised Albania's important role as a factor of stability in the region and as a trusted partner in the fight against international terrorism, organized crime and violent extremism. /balkaneu.com/