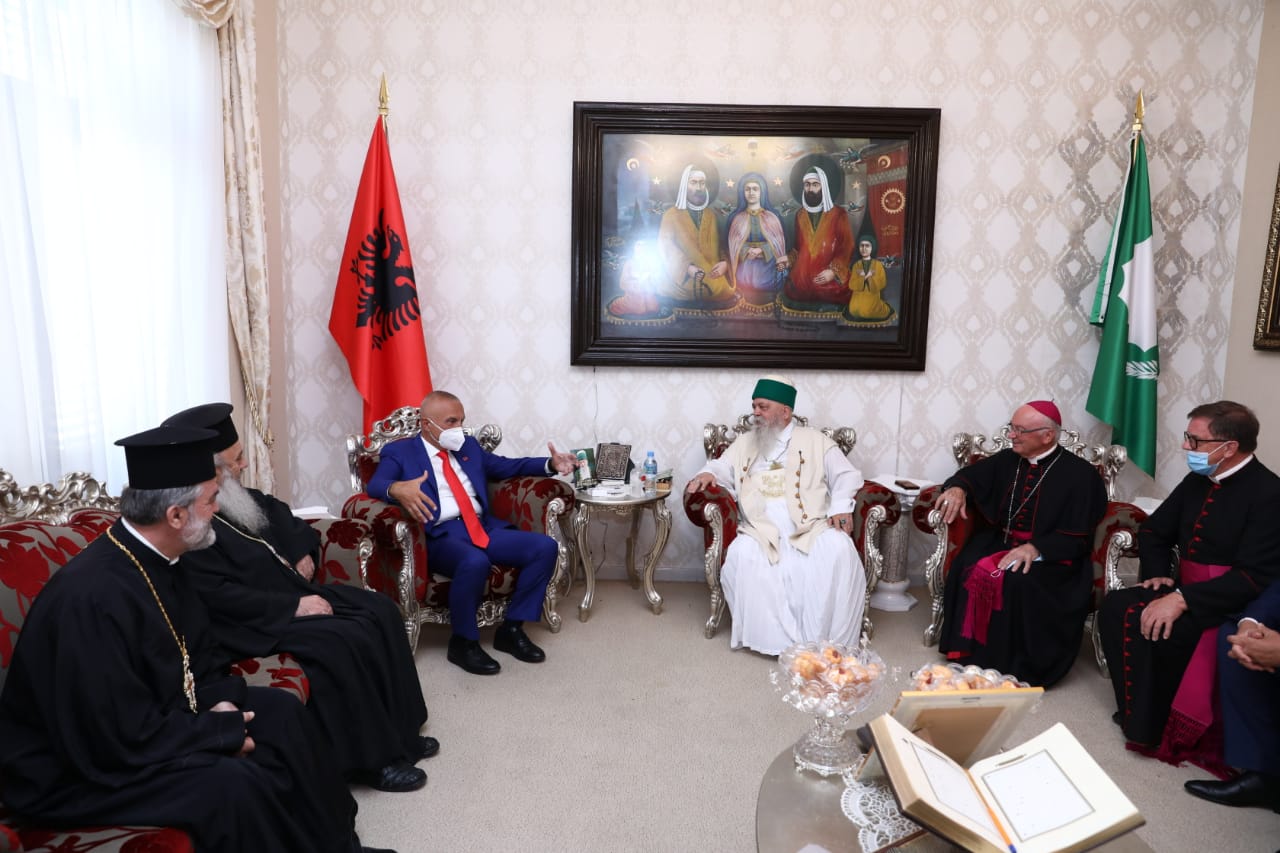 The President of the Republic of Albania, Ilir Meta, on the occasion of the holy day of Eid al-Adha, visited today the office of the Bektashi World Headquarters, where alongside the leaders of the Albanian Catholic and Orthodox Christian religious communities, congratulated the World Bektashi leader, Haxhi Dede Edmond Brahimaj.
Expressing the best and warmest wishes to all Muslims and the Bektashi community, as well as to the entire Albanian people, the head of state stressed: "My wishes to our religious community and all our citizens, because this is a very important day of brotherhood which calls us to make sacrifices to strengthen this solidarity".
"Thanks to our religious leaders for the wise messages and the harmony they consistently defend and reflect, doing everything possible to keep our citizens united around the best human, national and European values. I hope that politics will also learn, to follow this example of the spirit of understanding, of cooperation, from the greatest political interests. I am convinced that people will be guided by this harmony inspired by these honorable leaders, who are doing an excellent job of educating citizens, especially children and young people, with the best of divine, human, political and patriotic values", Ilir Meta noted.
Meta also added that "at the same time, today is an important day for us to work together for the important goal of our citizens and our country: accession to the European Union and to remove as soon as possible any obstacles that prevent this extraordinary dream from realization. This is the only way for the young people to stay here with us us, but also for those who have left to return, as Pope Francis expressed his conviction during his first visit to Tirana that "eagles will return to their nest!". /ibna