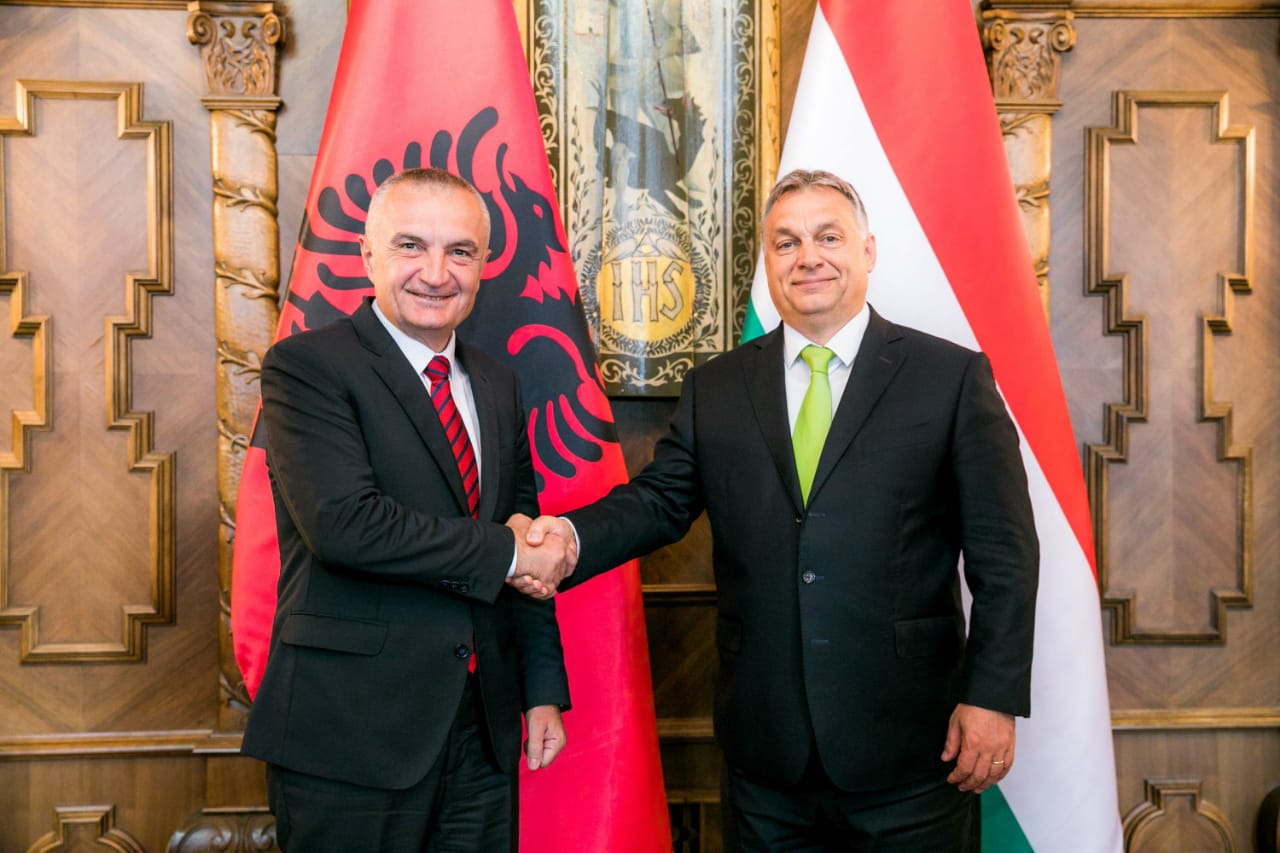 During his official visit to Hungary, the president of Albania, Ilir Meta was received today in a special meeting by the Hungarian PM, Viktor Orban.
During this meeting, president Meta expressed his gratitude for the support that Mr. Orban has given to Albania for the opening of EU accession talks, while underlining the willingness of the Albanian side to further intensify these relations.
Meta also expressed his conviction that the reintroduction of the direct airline between the capitals of both countries and the opening of the Hungarian Chamber of Commerce in Tirana would solidify this cooperation.
Meanwhile, referring to the current partnership as part of NATO and future partnership in the EU, the pair discussed challenges that both countries face, such as illegal emigration and the influence of other actors in the Western Balkan region.
On his part, PM Orban assured president Meta for the continuous support of his government for Albania and Albanians and further strengthening of historical friendship between the two countries. Orban also expressed his readiness to promote Hungarian investments in Albania. /ibna/