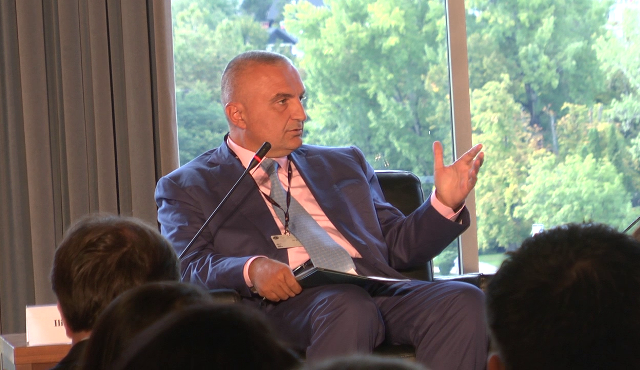 Slovenia, September 4, 2013
The head of the Socialist Movement for Integration, Ilir Meta held a speech in the Strategic Forum of Bled.
A special panel in the forum was dedicated to the relations between EU and Western Balkan after the accession of Croatia in the EU and invited on this panel was Mr. Meta, several other high political personalities from the region and US Secretary of State vice assistant, Mr. Philip Reeker.
Meta stressed upon the needs of the country to rapidly advance with the reforms and that European integration remains the top priority of the new government. Meta said that there are many challenges that the country faces, starting from the application of the law, fight against corruption and organized crime and institutional and economic reforms.
Meta expressed his belief and the will of the new majority to offer to the governing of the country a new dimension, focusing at the economic and social problems of the Albanian citizens.
During his discussion in the panel, Meta confirmed that the role of Albania will continue to be constructive at the service of peace and stability in the region. He also added that regional cooperation will see a new dimension which goes beyond correct and diplomatic relations between the countries.
Meta also said that the realization of joint regional projects or the creation of new regional markets, such as the energy one, would be an added value for the geo-strategy of the region. In this context, Meta also stopped at the importance of the TAP project as a regional strategic project which will guarantee gas supply not only for Europe, but also for the countries of the region. /ibna/