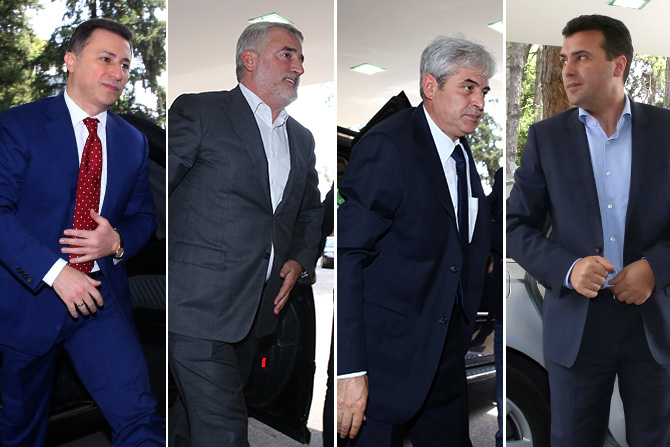 Skopje, 1 September 2016/Independent Balkan News Agency
By Naser Pajaziti
The leaders of the four main political parties in FYROM comment the agreement reached last night, according to which, the parliamentary elections will be held on 11 December 2016.
The head of SDSM (Macedonian Social Democratic Union), Zoran Zaev says that the regime of the leader of VMRO-DPMNE, will now be locked in the archives and that the country is heading toward a new future.
"The time of electoral violence and poll rigging ended. Nikola Gruevski's regime ended", Zaev says.
Leader of the party in power, VMRO-DPMNE, Nikola Gruevski said that in the elections, the citizens will decide and the opposition cannot evade them.
"We have made many efforts in order not to postpone the elections. Now, they cannot evade elections and they will face the people in the elections", Gruevski said.
Leader of BDI (Democratic Union for Integration), Ali Ahmeti says that the conditions for free elections have been met.
"At last, all political parliamentary forces reached an agreement agreeing that the conditions to hold free and democratic elections have been met", Ahmeti says.
Leader of the Albanian opposition party, PDSH (Democratic Party of Albanians), Menduh Thaci says that PDSH's only hope rests on the international community. "We will continue to have a constructive behavior. PDSH's only hope rests on the international factor", Thaci said. He says that his party will not be part of the interim government.
According to him, the interim government which will organize the elections will be voted on Friday. Part of it, along with VMRO-DPMNE and BDI will also be the largest opposition party, SDSM./balkaneu.com/