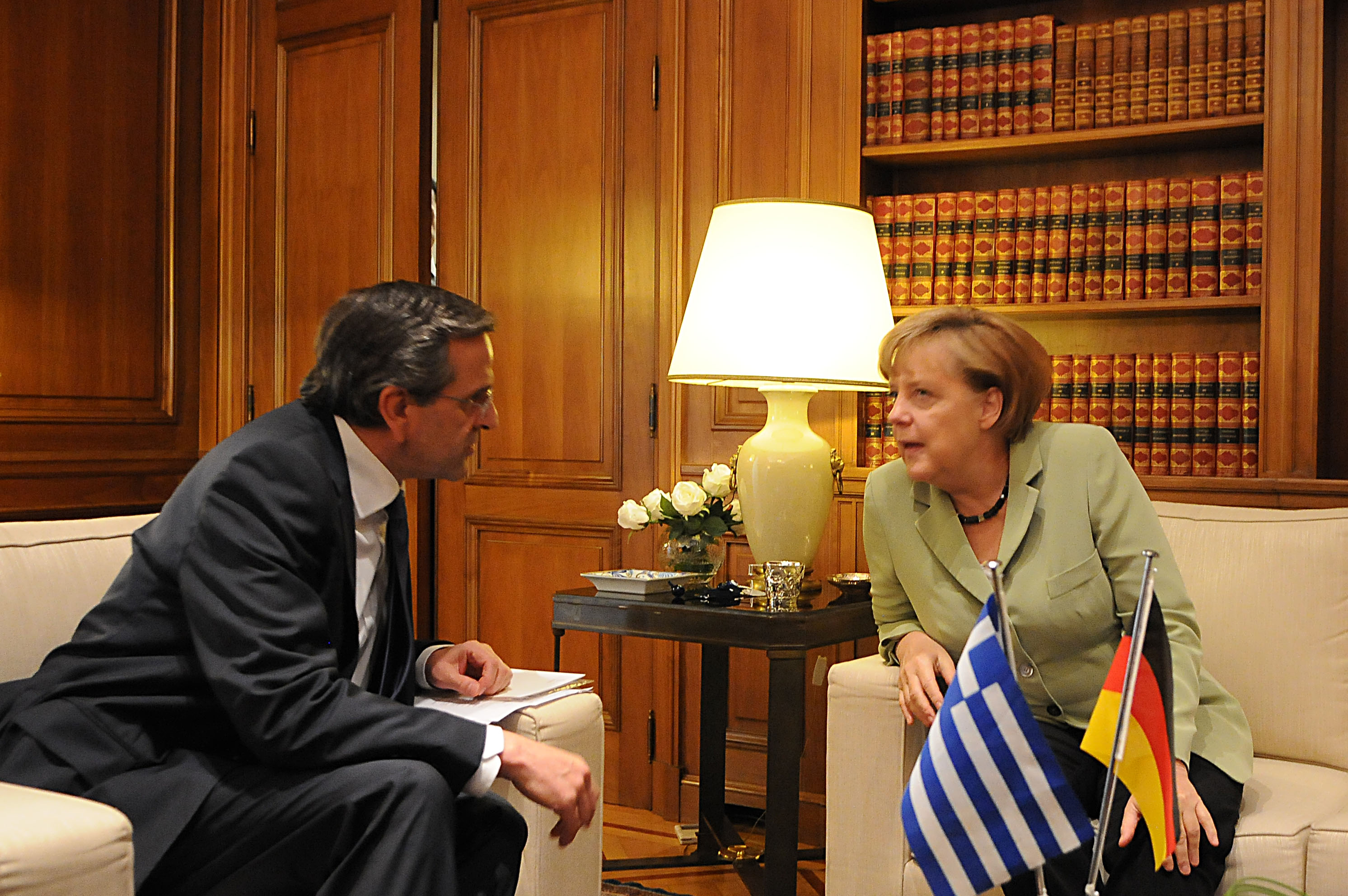 Review Hari Stefanatos
The German Chancellor Angela Merkel will be in Athens this afternoon on an official visit, resulting in a heart attack for the city its residents, since will be forbidden from even walking certain street, while police has banned and outdoor gatherings and rallies in the center of Athens.
Merkel , who comes in the wake of the exit of Greece in the markets , is expected to give a vote of confidence to the greek economy. At the same time she is expected to praise the government's efforts and the sacrifices of the Greek people, while highlighting the need for further reforms in order for the course of the greek economy back to growth to continue.
The chancellor's schedule begins at 15:15 when along with the Greek prime minister Antonis Samaras, she will attend a forum with young businessmen working in innovative fields, then at 16:20 she will meet with representatives of institutions and small businesses.
At 17:30 Merkel will travel to Maximos Palace for a formal meeting with the prime minister followed by a press conference to the representatives of greek and foreign media.
The Hellenic Police is in a state of alert for the arrival of the German chancellor in the wake of the bomb, which exploded in the center of Athens yesterday morning. The police plan includes , once again , unprecedented security measures which involve 6,000 police officers . From the moment the Merkel's plane lands at the Eleftherios Venizelos airport, the city will become a fortress .
In Athens, police officers are expected to be more numerous than the citizens, since the Hellenic Police forces will be deployed on each corner of the center of the capital. Police vans will exclude all possible accesses to the Maximos Palace. Dozens of riot police squads will be situated in main streets and all the points that are suspected of episodes.
At 13:30 the stations Evaggelismos and Megaro Mousikis will close and a few hours later at 18:00 Syntagma Square and the Acropolis will also close.
Attica Police has prohibited, for reasons of public safety and non-disruption of the socioeconomic life, street rallies and marches from 11:30 on Friday until 21:30 the same day.
The main opposition SYRIZA with an announcement called the citizens of Athens to the demonstration organized by federations, unions, collectives and organizations on Friday, April 11 , the day of the visit of Angela Merkel in Athens.
The visit of the German chancellor in Athens , SYRIZA says , "is to support the Samaras-Venizelos government, in view of the elections to reward the destructive work of the government, to oversee the continuation of austerity, to inspect whether the banks have been freely given to private interests, whether the public property has been given away for breadcrumbs, if the wages have droped to the level of Bulgaria".
(Source iefimerida)