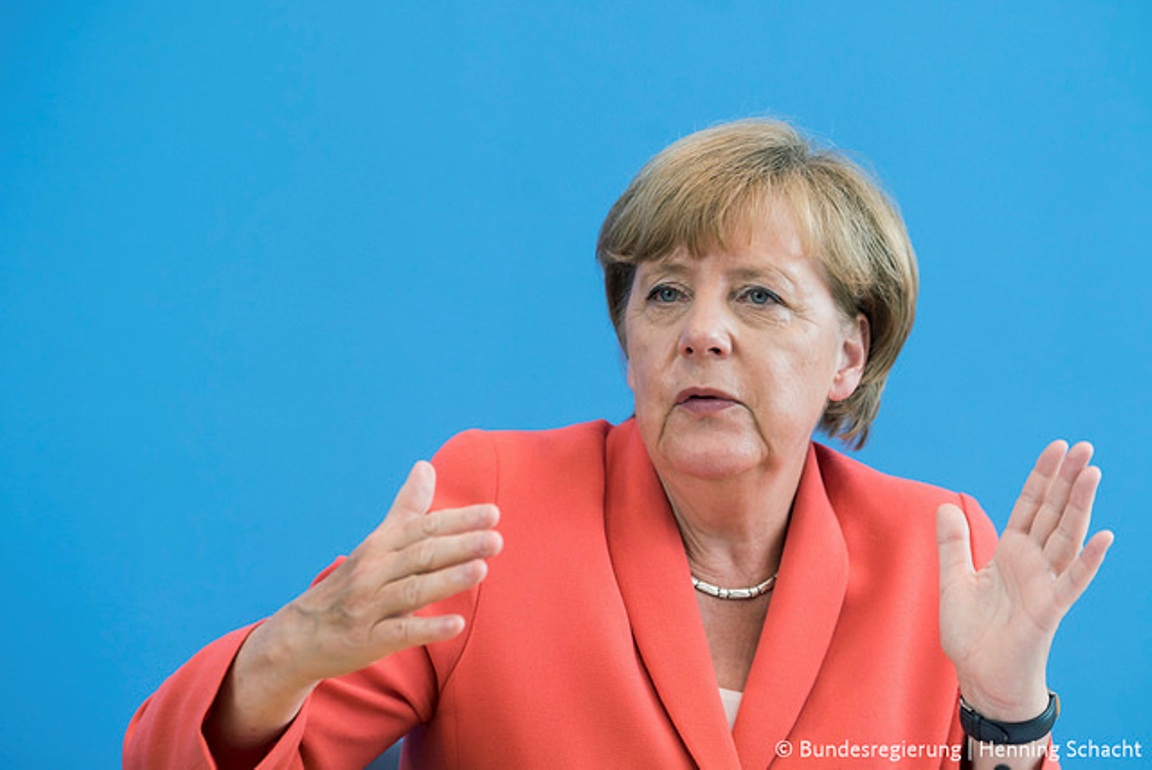 In a letter to Bulgarian President Roumen Radev, German chancellor Angela Merkel has confirmed the need for solidarity in guarding the external borders of the EU, the president's office said.
Effective protection of Bulgarian borders, which are EU external borders, is in the interest of the Union and all member states, Merkel said, telling Radev that she appreciated Bulgaria's efforts in this regard.
Merkel's letter was in response to a call in March by Radev at a European Council meeting for support from European partners to enhance the security of the external borders of Bulgaria, the president's office said.
"Germany will continue to be committed to equitable distribution of duties and responsibilities of the EU," Merkel said.
She said that Germany supports the efforts of Bulgaria at bilateral level, and in autumn 2016 had provided the country with all-terrain vehicles.
She expressed thanks for the concrete steps presented by Radev to further strengthen the protection of the Bulgarian external borders.
In his letter, Radev had proposed a plan for operational readiness for EU action in the event of a sharp increase in migration pressure on Bulgaria and had put forward detailed estimates of additional financial support for the country amounting to 430 million euro.
Merkel said that the European Commission should examine the country's request for the provision of additional support and should develop a proposal on how European support could be provided through financing from the asylum, migration and integration fund and the internal security fund, according to the statement by the Bulgarian president's office.
Radev stated his position to European Council President Donald Tusk and the President of the European Commission, Jean-Claude Juncker.
Juncker has already confirmed to Radev that the Commission is examining possibilities to provide such support for Bulgaria and Donald Tusk expressed his solidarity with the Bulgarian position during his meeting with Radev in Sofia, the statement said./IBNA